As the year hits its midpoint, we want to share our progress so far in 2018 while giving insight on what to look forward to for the rest of the year.
At Wheeling Heritage, we believe that the past informs our future. We not only learn from our history, we shape our present and future based upon it. This idea is integral when considering strategies for the revitalization of Wheeling. We recognize what makes Wheeling special, and highlight those strengths to make progress where it is needed most. Wheeling Heritage is focusing on three program areas: Community Development, Arts and Recreation, and Historic Preservation and Education.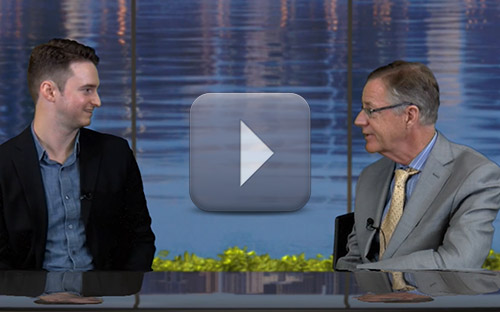 Community Development
At the beginning of 2018, Wheeling Heritage set a goal to award $30,000 to various projects through our Partnership Grant program. Just seven months into the year, we have awarded $15,000 to local projects including, the Artist Studio Tour, Ohio Valley Pride Festival, Bike Wheeling's "Bike Rodeo," and the upcoming Reuther-Pollack Labor History Symposium in September.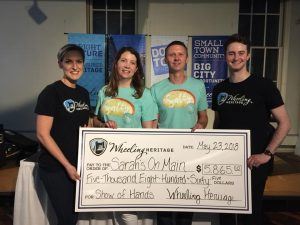 Show of Hands, a crowd-funding event aimed at giving up-and-coming businesses a leg-up in today's economy, has awarded more than $10,000 so far this year. In January, Zeb's Barky Bites, a healthy pet food company created by a 9-year-old and his parents, won $4,270 in January. In May, our largest crowd yet – 437 voters – awarded our largest prize yet – $5,865 – to Sarah Lydick. She will be opening her restaurant, Sarah's on Main, this summer.
After a successful launch of our first ever CO.STARTERS cohort, 12 graduates learned how to take their budding business ideas and turn them into thriving businesses. The nine-week small business training program will be kicking off its second session in September.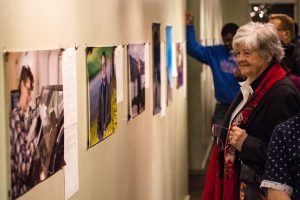 Arts and Recreation
Our community programs are reaching more people than ever before. In February, in partnership with the YWCA, we hosted the Art of Inclusion, a photo series on diversity, in the Artisan Center gallery. The community art exhibit attracted more than 400 attendees. The 21st Annual Celtic Celebration was, once again, successful and attracted approximately 2,000 attendees. We even launched a new program, Lunchtime Live!, a monthly lunchtime concert series in Market Plaza on the first Friday of each month during the summer. The June and July events attracted 350 attendees and increased business at local restaurants.
Historic Preservation and Education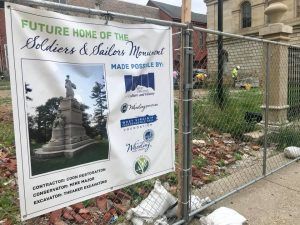 We have made headway on several historic preservation initiatives that tell our story, culturally enrich Wheeling, and economically stimulate the economy by making more funding opportunities available. The Soldiers and Sailors monument relocation is underway. During this two-year effort, we have raised more than $150,000 for the relocation through public, private, and individual contributions. We have also continued to make progress on the Blue Church, an Iconic 1837 Greek Revival Church. Currently, an engineering study is being conducted on the iconic front porch.
We are continuing work to preserve and recognize two of Wheeling's most historic neighborhoods, North Wheeling and South Wheeling. Phase 1 of the Early Dwellings Survey in North Wheeling has been completed. Over the next two years, we will be completing Phase 2 and Phase 3, which will result in a National Register Nomination.
By creating initiatives that seek these outcomes, we are building an ecosystem in which Wheeling's unique sense of place is preserved and enhanced, entrepreneurship is encouraged, and residents have economic and cultural amenities – a place where people want to be.