Volunteer Wheeling, a group organized through Wheeling Heritage and the City of Wheeling, tackles small-scale beautification projects in Downtown Wheeling and surrounding neighborhoods. Projects range from litter pick-up to painting and everything in between.
Volunteer Wheeling is an inclusive group open to anyone interested in lending a hand to better our community. To learn more about Volunteer Wheeling or to get involved, email us at volunteer@wheelingheritage.org.
Stay up to date with information on cleanup days and other projects by signing up for the Volunteer Wheeling newsletter.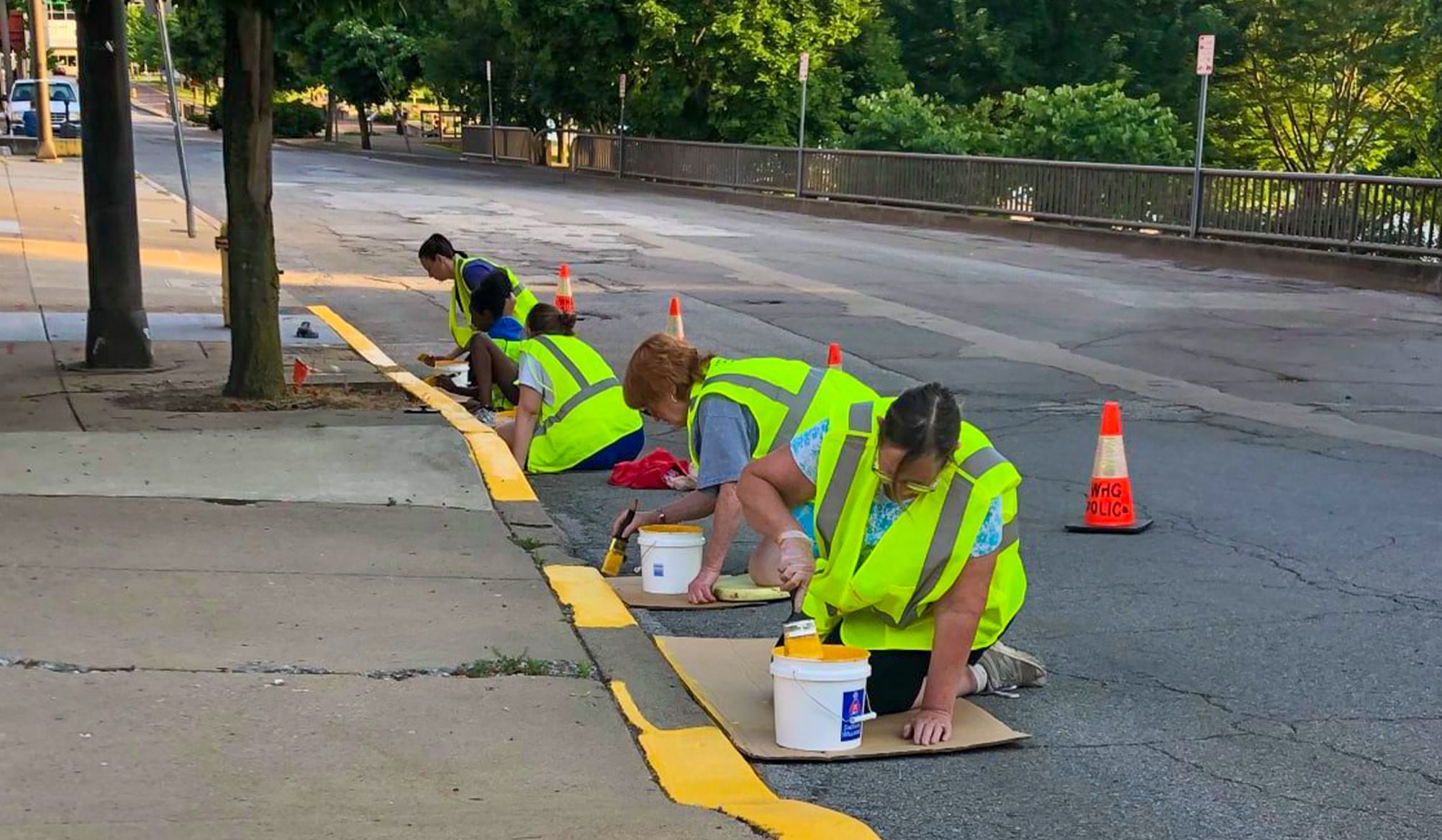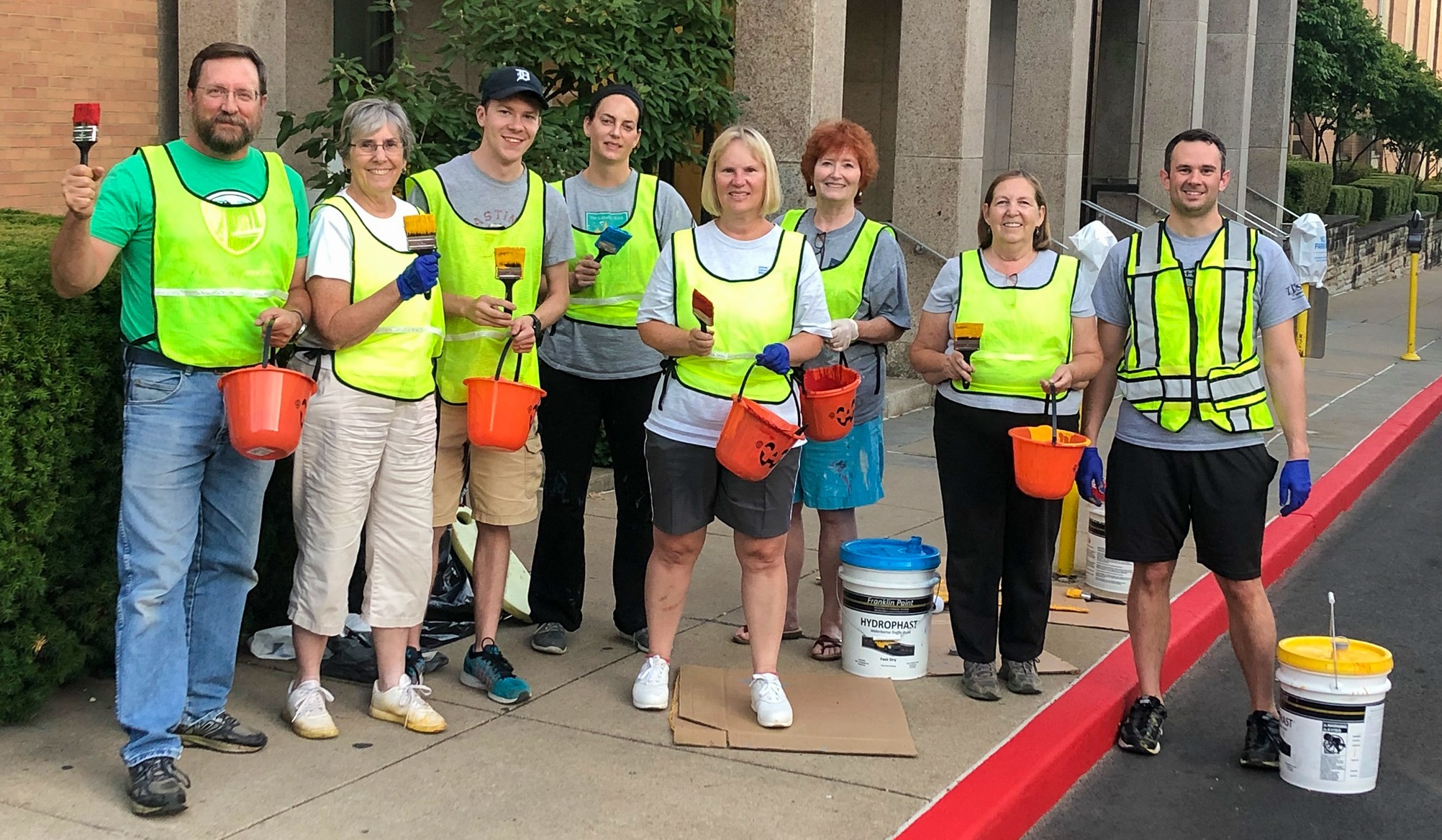 Upcoming Events
There are no upcoming events at this time.