This 1837 Greek Revival church is one of the few pre-Civil War buildings remaining in Wheeling. This building is the best example of Greek Revival architecture in Wheeling and is one of the oldest church buildings in our community. It was consecrated as St. Matthew's Episcopal Church on October 27, 1837, by Bishop William Meade. When that congregation moved to its fourth home, the church was purchased by the First Baptist Church, whose members called it home for nearly 100 years. The building most recently was used by the Church of God and Saints of Christ.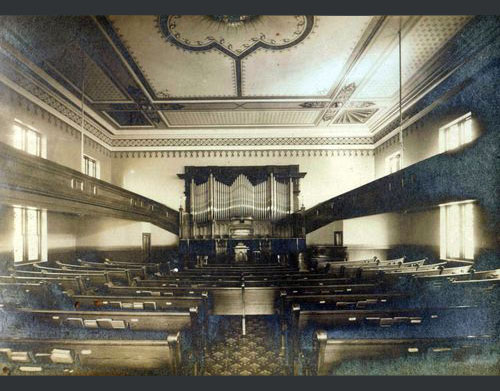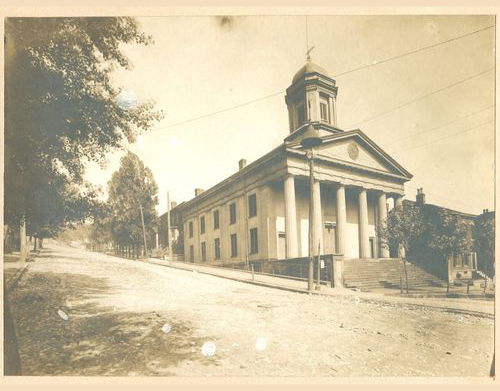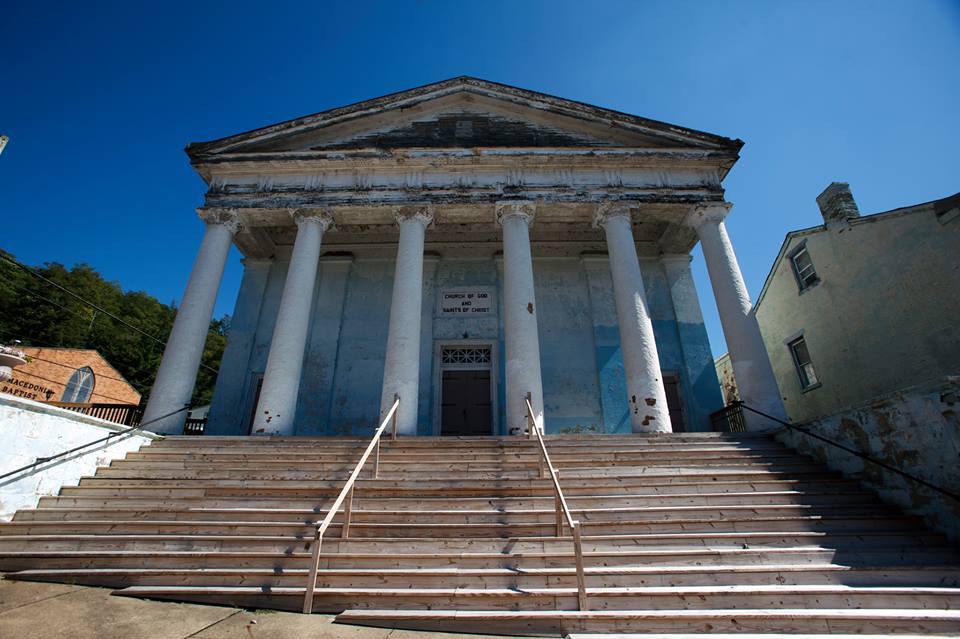 Since its transfer of ownership to Wheeling Heritage, the Blue Church has seen significant renovations. While much work is left to be done, the space is currently being marketed as an ideal venue to engage the community.
When the Wheeling Young Preservationists and Wheeling Heritage heard that the church was for sale, they partnered to buy the building. Through generous donations from two local foundations and countless individuals from all over the country, the partners were able to raise the funds necessary to acquire the building.