The Wheeling Heritage staff has unique knowledge of downtown revitalization and sustainable historic rehabilitation.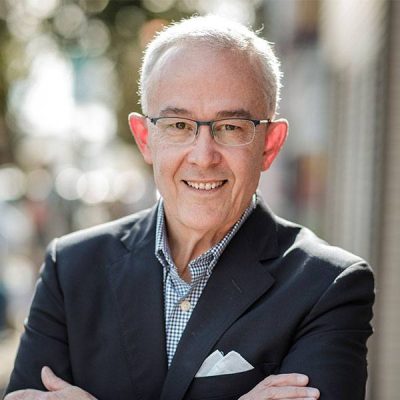 Arch Riley
Executive Director
Arch is the former president of the board of directors of Wheeling Heritage and served as a board member for over 15 years. Prior to being named executive director, he was a lawyer in Wheeling specializing in corporate finance, restructuring and bankruptcy law, and recognized by Best Lawyers in America and West Virginia Super Lawyers. He is a 1979 graduate of Tufts University with Bachelor of Arts degrees in Economics and French language, and a 1982 graduate of the College of Law of West Virginia University.

Arch currently serves as the president of the board of directors of the Augusta Levy Learning Center, Inc. and is a member of the board of directors and the executive and audit committees of the Regional Economic Development Partnership. He was formerly a member and past chair of the Planning Commission of the City of Wheeling.
"I have always been passionate about Wheeling's history and have worked for its current and future success. Currently, I see no better way for me to serve my city than to continue my work with Wheeling Heritage, which I view as the City's leading catalyst for revitalization and preservation."."
Alex joined Wheeling Heritage in 2017 to lead its marketing and communication efforts, as well as run its downtown development initiatives and Wheeling's Main Street program. Alex runs Show of Hands, CO.STARTERS, Lunchtime Live! and other small business and development programs.
A resident of Wellsburg, W.Va., Alex graduated from West Virginia University with a Bachelor of Science degree in journalism and minor in business administration and earned her Master of Science in integrated marketing communications from WVU's Reed College of Media. She is a former social media specialist for The Health Plan, a former reporter and news producer for WTOV-TV in Steubenville, and former communications specialist for Bethany College.  She is a member of the boards of YWCA Wheeling, OV Connect, and the Junior League of Wheeling.
Wheeling has so much to offer, as a city full of culture, history and passionate people who care about their future. Our work helps families and small businesses here to grow and thrive."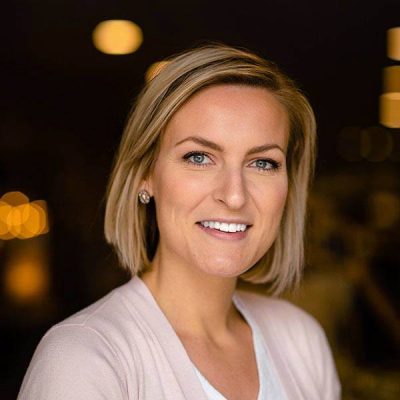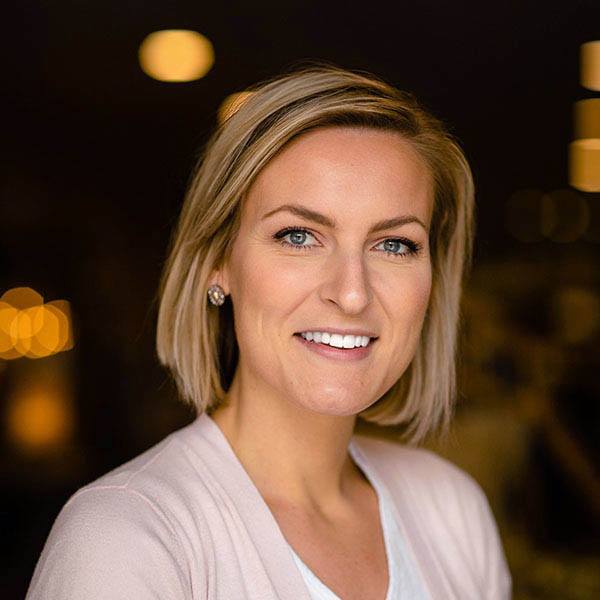 Alex Weld
Director of Operations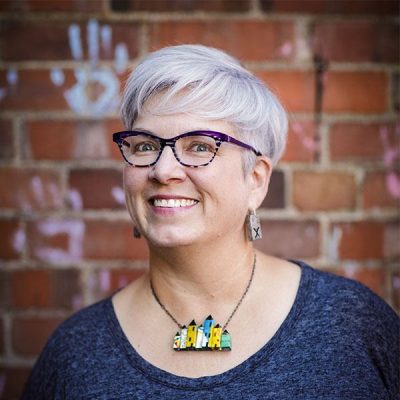 Chris Villamagna
Program Manager
Chris grew up in the Pittsburgh community of Lawrenceville, Pa., and attended Point Park University, where she earned a journalism and communications degree at Point Park University. Chris has worked at Wheeling Heritage since 1999. As program manager, she organizes the organization's annual Celtic Festival in March and develops programming for riverfront trails such as moonlight walks and yoga on the lawn.
Chris manages the Artisan Center shop and gallery, overseeing inventory and employees at the shop and recruiting artists, curating shows and hosting receptions at the gallery.
Engaging the community makes all the difference for quality programming. I love interacting with artists, volunteers and people who visit our shop, gallery, events and workshops."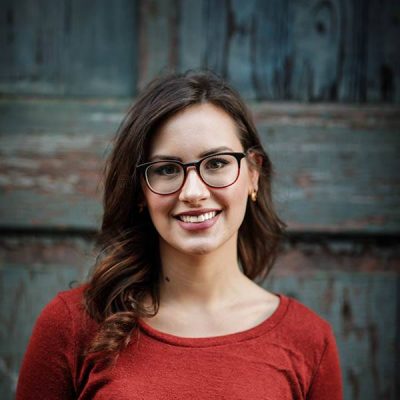 Betsy Sweeny
Director of Heritage Programming
A Pittsburgh native, Betsy Sweeny earned degrees in art history and anthropology from the University of Missouri. She also holds a masters in historic preservation from the Savannah College of Art and Design. Prior to relocating to Wheeling, Betsy worked as an architectural historian at James Madison's Montpelier in Orange, Virginia.
As historic preservation programs manager, Betsy's work includes history-related projects, facilitating technical assistance for historic building owners, and overseeing the organization's historic preservation grants and contracts.
Bringing the past into the present is the only way to keep history relevant. Wheeling is fortunate to have so many places, spaces, and communities with stories to tell. Our work helps to tell those stories."
BOARD OF DIRECTORS
Russell Dunkin
Glenn Elliott
Jeanne H. Finstein, Ed.D. – Chair
Jay Frey
Wendy Hodorowski
Walker Holloway – Treasurer
Stephen Johnston – Vice chair
Melinda Koslik
Olivia Litman
Zahra Mohebbi, Ph.D.
Michael Mistovich
Susie Nelson – Secretary
Loma Nevels
Don Nickerson
Frank O'Brien
Craig O'Leary
Erikka Storch
Charles Wood, Ph.D.
Patrick Cassidy, Emeritus
Jack Fahey, Emeritus
G. Randolph Worls, Emeritus
Larry Jones, Ed.D, Emeritus