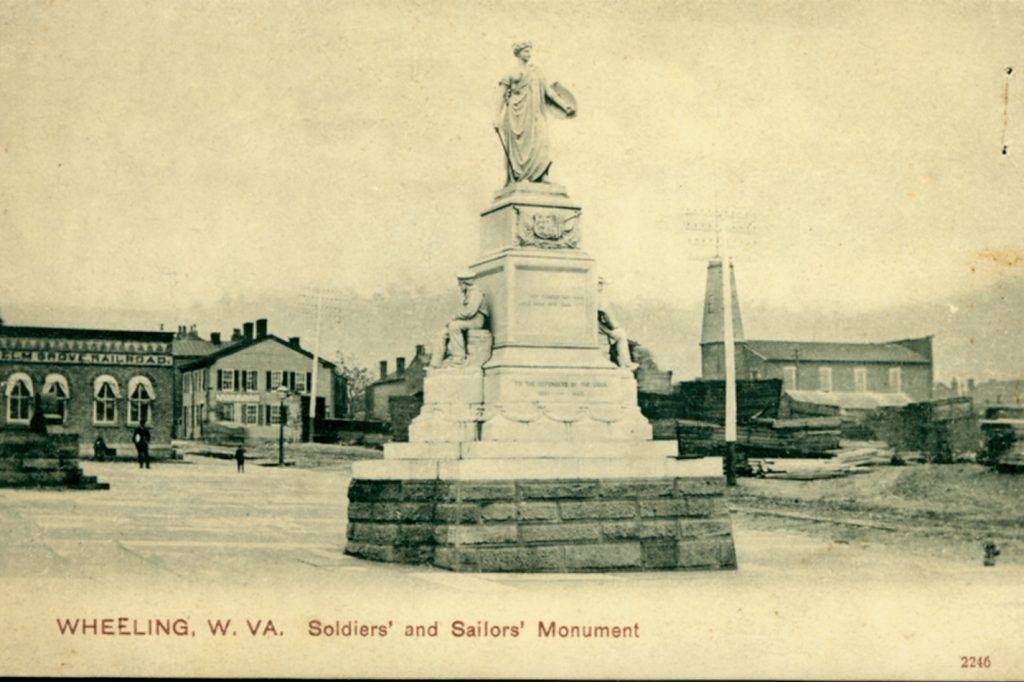 The Soldiers and Sailors monument sits high on top of a hill in Wheeling Park. The monument was originally installed at old county courthouse in 1883. It was moved when the building was demolished, and the statue finally came to rest at Wheeling Park in the late 1950s.
Beginning in late 2015, Wheeling Heritage spearheaded the efforts to bring the Soldiers and Sailors monument back to Downtown Wheeling with a committee of key stakeholders. Relocating the statue next to West Virginia Independence Hall, known as the birthplace of West Virginia, has seen wide community support. Wheeling Heritage has worked closely with the West Virginia Division of Culture and History and the City of Wheeling on the project.
After seeking estimates, Wheeling Heritage put the project out to bid seeking qualified contractors interested in the monument's move – approximately five miles – as well as excavation and engineered fill construction, concrete footing construction, and the statue's disassembly and reassembly.
The move will be supervised by a professional statue conservator, employed by Wheeling Heritage, who will also be doing repairs and cleaning of the monument after the move.
The monument, which is dedicated to Union soldiers who died in the Civil War, weighs more than 25 tons, and is 20.5 feet wide and about 15 feet long. It features 19 blocks of limestone and three granite figures, with Lady Liberty at the top and a soldier and a sailor on opposite sides of the base.
More than $90,000 has been raised for the effort to move the monument.  Additional fundraising will need to be raised for the monumental move, which is slated for spring 2018.