Wheeling Heritage helps foster a vibrant arts and cultural community with those who live in and visit Wheeling. We recognize art as a way to interpret our past, reimagine our future, and find a sense of place.
Through art exhibitions, a retail shop, and other arts programming, Wheeling Heritage helps connect people to the community in meaningful ways.
Artisan Center Shop
Wheeling Heritage operates their retail shop to give local and regional artists a platform to showcase their work. This storefront also provides locals and tourists a chance to purchase handcrafted artwork made in the region. Visit the Artisan Center Shop website to order online.
All handcrafted artwork is considered through a jurying process. Some work is directly purchased wholesale, and some work is taken on a consignment basis. Click here if you would like to apply.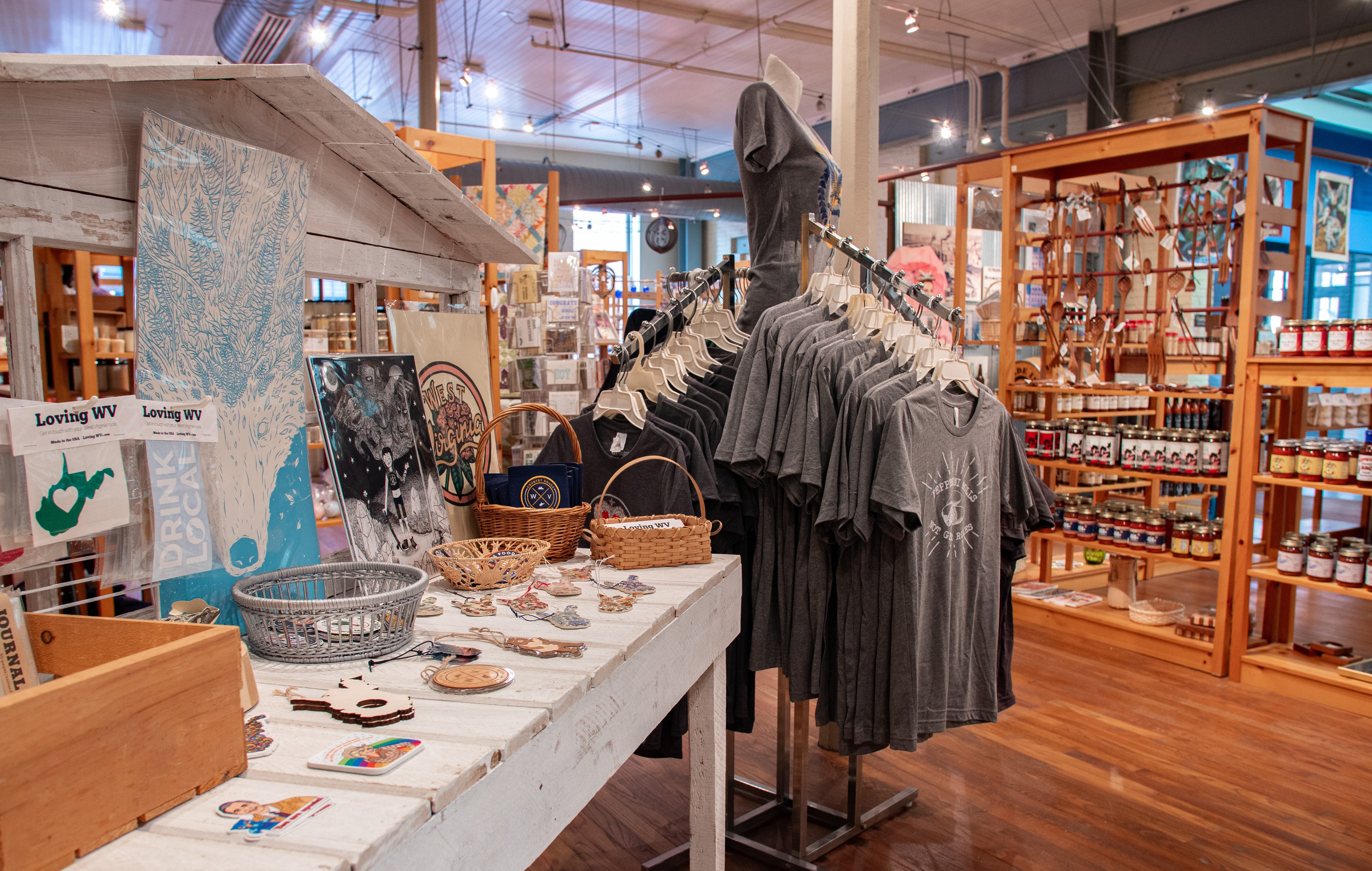 Supporting the Arts
Wheeling Heritage helps artists tell culturally significant stories through Artist Grant partnerships, exhibits, workshops and more. We work with local and regional artists and organizations to build, grow and sustain art in our community. If you are an artist looking for new ways to share your talents, contact us to see how we can help.
Juneteenth
In 2018, Wheeling Heritage partnered with the City of Wheeling, Wheeling YWCA, Wheeling NAACP, Oglebay Institute, and other community stakeholders to host the city's first Juneteenth Celebration at Market Plaza. Now an annual event, the Wheeling Juneteenth Celebration brings the community together to commemorate the end of slavery in America.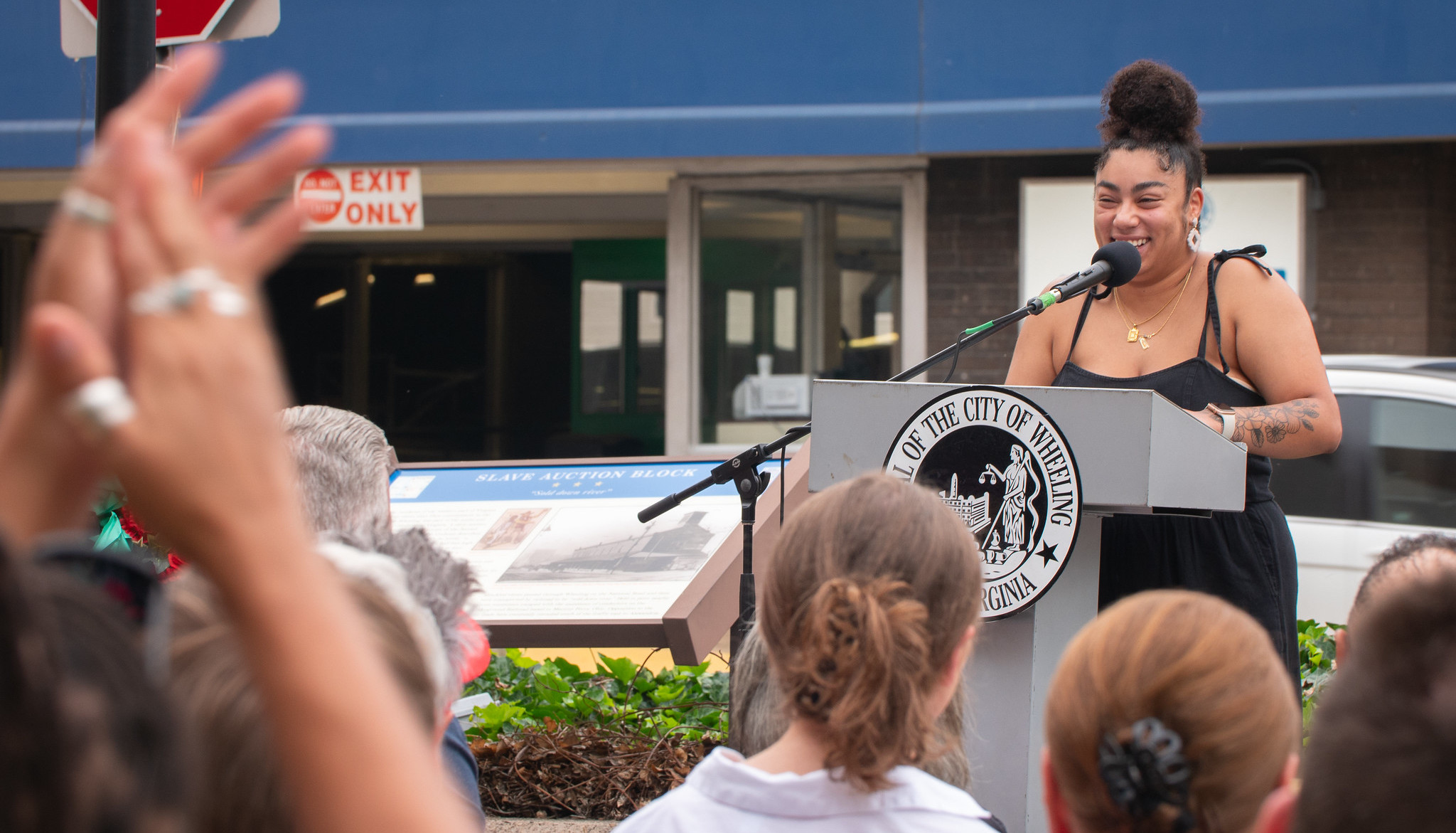 Artist Spotlight Series
Wheeling Heritage's Artist Spotlight Series is a free monthly workshop that exposes attendees to the work of local artists who lead them through a project that they can take home at the end of the night. Through this event, Wheeling Heritage aims to build awareness of local talent and for guests to gain an appreciation of different art mediums. Past workshops have featured stained glass soldering, hand-built pottery, illustration, and jewelry making.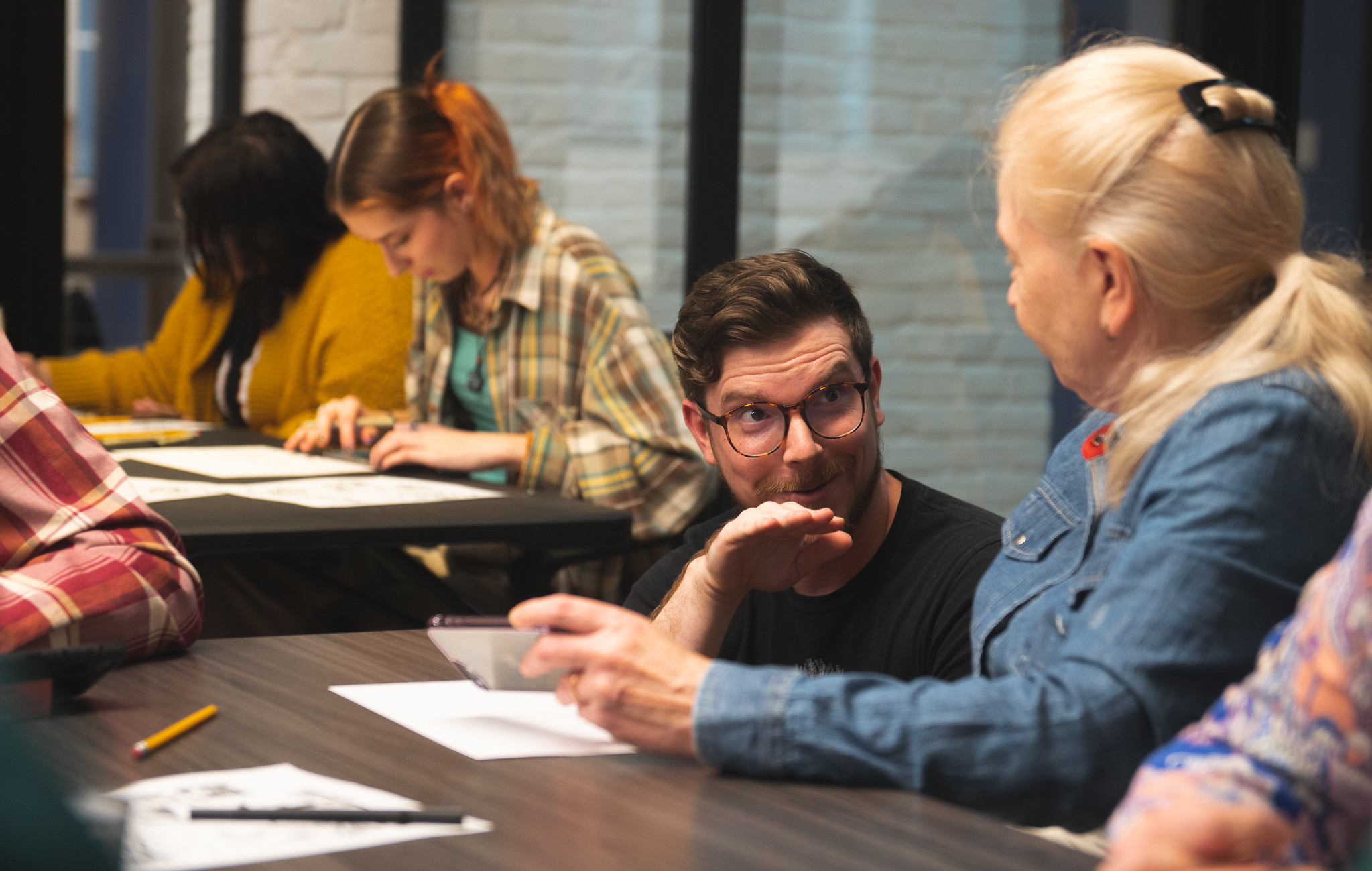 Hip Hop: A Black Tie Affair
In partnership with the Wheeling YWCA, Wheeling Heritage presented an art exhibit to showcase photos, graffiti, mixed media, music and videos created by over a dozen local artists. The purpose of the event was to challenge assumptions about what hip hop is by presenting hip hop as a culture instead of a genre.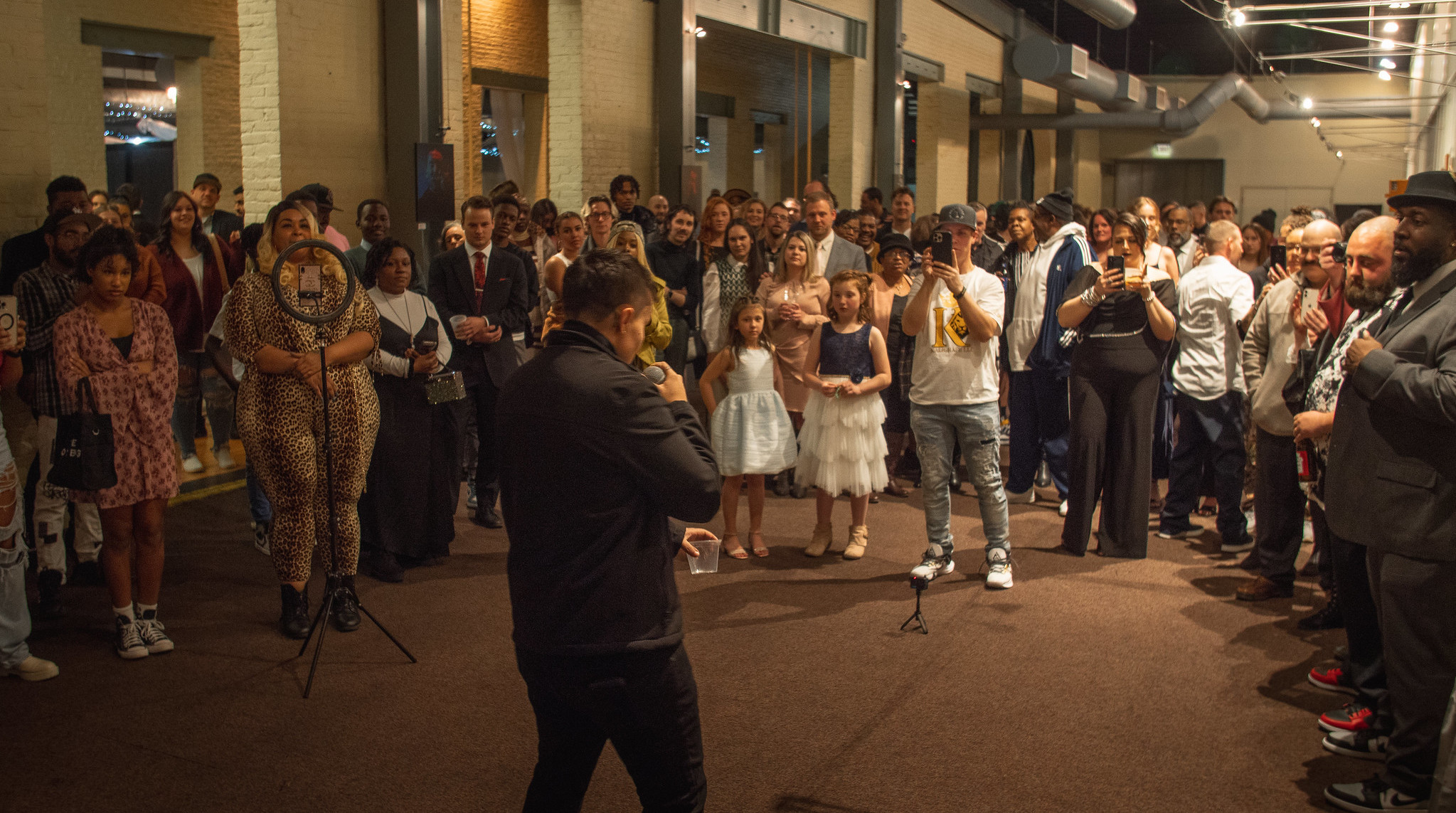 Public Art
Through Wheeling Heritage's Artist Grant program, our organization helped support The Wheeling Arts and Cultural Commission's project to complete three murals along the Wheeling Heritage Trail. The murals represent the nature and wildlife found along the trail and help enhance two of Wheeling's greatest assets – arts and recreation. To see a map of the public art displayed throughout Wheeling, check out the Public Art Trail.