Wheeling Heritage, in partnership with the Wheeling Historic Landmarks Commission, has selected Heritage Architectural Services to complete the National Register of Historic Places nomination for South Wheeling.
Currently, the proposed district includes 133 properties in the South Wheeling neighborhood. It stretches roughly from Water to Jacob streets, from 35th to 39th streets.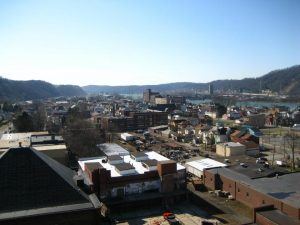 The National Register of Historic Places is the official list of buildings, structures, objects, and sites recognized for their importance to local, state, or national history.
"This proposed historic district will help to highlight the importance of South Wheeling as an industrial powerhouse during the city of Wheeling's development," said Bekah Karelis, project manager at Wheeling Heritage. "But this is also important to the future of South Wheeling. A listing on the National Register can help to spur preservation and investment in the neighborhood."
Property owners included in National Register districts may be eligible for various incentives, such as the Historic Rehabilitation Tax Credit, which provides up to 20% of income tax credit back to building owners who carry out material rehabilitation of historic private residences.
The firm has already begun work on the project, which includes reviewing preliminary research, performing a survey to confirm the district's boundaries, determining the district's period of significance, and conducting additional historical research.
The project will be completed by August 1 and submitted to the State Historic Preservation Office. If approved, the district will be listed on the National Register as early as January 2019.
The Historic Landmarks Commission and Wheeling Heritage received a grant from the WV State Historic Preservation Office that will help offset the cost to complete neighborhood's designation.