Wheeling Heritage is seeking art and fine craft vendors for its new event, Handmade Holiday. The event will invite shoppers to buy local, shop small and discover one-of-a-kind gifts for the holiday season.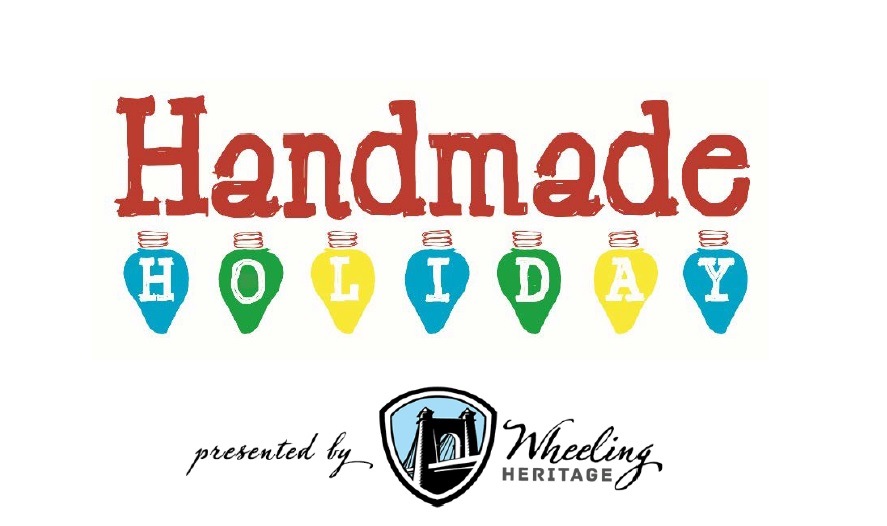 The event will take place Saturday, Dec. 1, from 11 a.m. to 9 p.m. at the Wheeling Artisan Center, 1400 Main Street, Wheeling. Vendors who would like to sell their own handmade/hand-crafted products are invited to apply.
Inspired by the independent craft fair movement throughout the country, Handmade Holiday strives to establish a marketplace of unique and creative handmade goods that support local artists and increases awareness about handmade, locally produced craft goods and processes.
"We are creating this event to provide artists the opportunity to show and sell their products in a unique venue and to create an awareness of art and craft forms outside of traditional mediums," said Chris Villamagna, Wheeling Heritage Program Manager.
Handmade Holiday is a juried event, and up to 30 vendors will be accepted to sell their goods.
Click here to download an application for Handmade Holiday.
You can also call Wheeling Heritage at 304-232-3087 to request an application. Applications are due by Sept. 28.