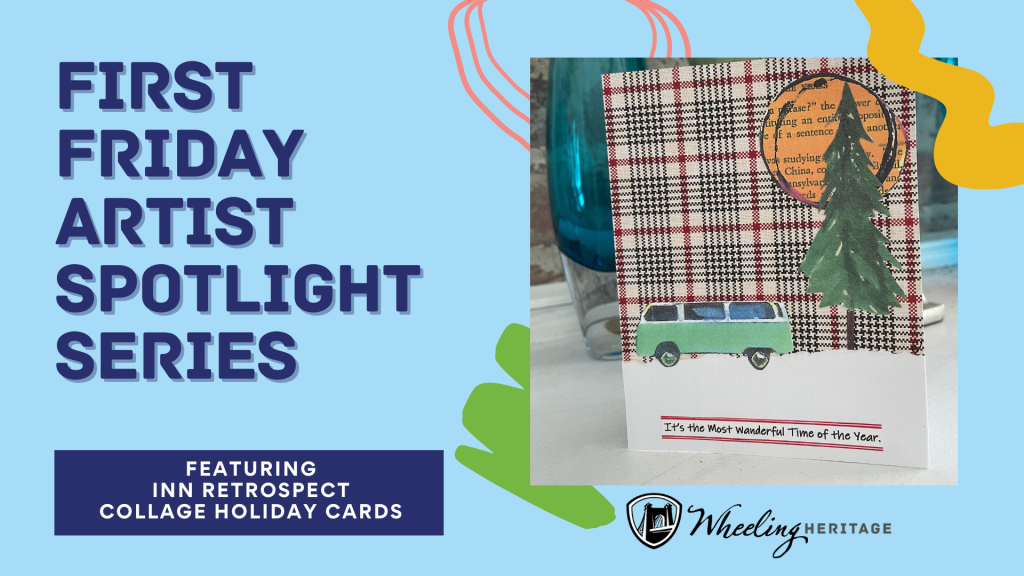 Date:
December 1, 2023

Time:
5:00 pm - 7:00 pm
Add to Google Calendar
Featured Artist: Cindy Fluharty (INN RETROspect)
Project: collage holiday cards
Join us for a fun and creative artist workshop led by the talented Cindy Fluharty! In this workshop, you will learn how to create beautiful winter or holiday-themed greeting cards using collaging techniques. Cindy will guide you through the process, providing tips and tricks to help you create stunning and unique cards. Whether you're an experienced artist or a beginner, this workshop is perfect for anyone looking to express their creativity in a festive and fun way. So grab your friends and join us for an evening of crafting and fun!
Follow INN RETROspect on Socials!
FB: https://www.facebook.com/innretospect
Insta: https://www.instagram.com/inn_retrospect/
Link to RSVP: https://forms.gle/bFZ6PRuqJcFPPJmUA
Location:
Wheeling Artisan Center
1400 Main Street
Wheeling
Google Maps
Registration Info:
Please RSVP to ensure enough supplies is provided.
https://forms.gle/bFZ6PRuqJcFPPJmUA