Art can instill pride in the community, engage citizens and visitors, and interweave heritage into the utilization of public space.
Wheeling Heritage helps artists tell culturally significant stories through Artist Grant partnerships. We also provide space and host events to promote local and regional artists, with the goal of connecting people to their heritage and building pride.
Artist Exhibitions
Wheeling Heritage hosts artist exhibitions nine months a year in the Artisan Center gallery, located on the third-floor loft. Exhibitions include local and national artists, including group shows. Each exhibit begins with a free opening reception, and the art is displayed in the gallery area for the public to view during business hours.
Proposals are juried. To submit a proposal, contact Chris Villamagna for more information.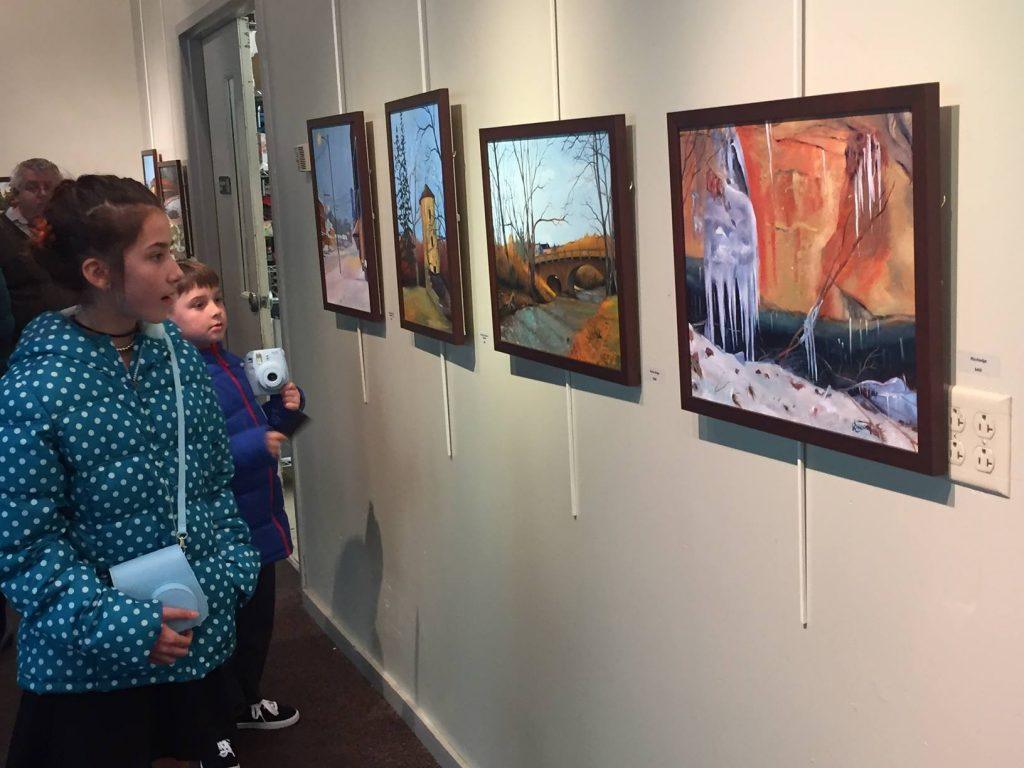 Artwork
At our retail shop on the second floor of the Artisan Center, we provide the opportunity for local and regional artists to showcase their work. This storefront also provides locals and tourists a chance to purchase handcrafted artwork made in the region.
All handcrafted artwork is considered through a jurying process.  Some work is directly purchased wholesale, and some work is taken on a consignment basis.  Contact Chris Villamagna for more information.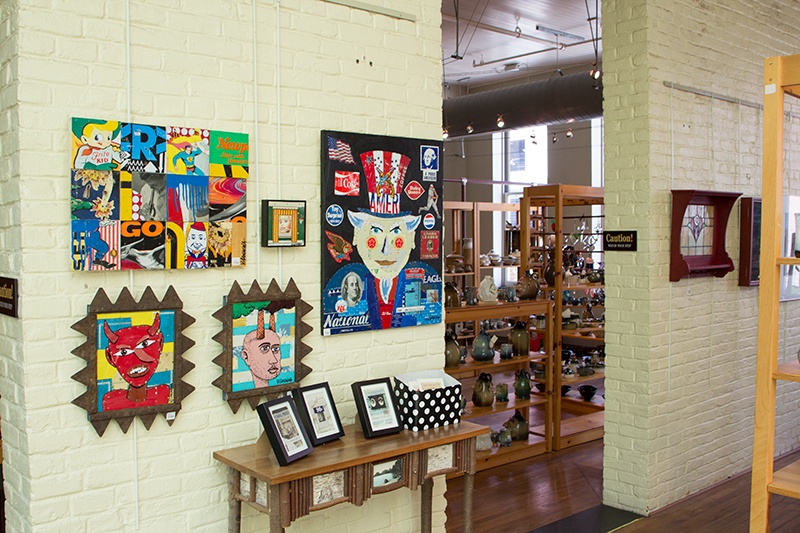 Workshops
The Artisan Center offers a variety of workshops throughout the year.  Past events include journal making, mixed-media collage, and sugar skull decorating.  Some workshops tie into other events, such as the current exhibition in the gallery.
Upcoming events will be posted on our News & Events page.