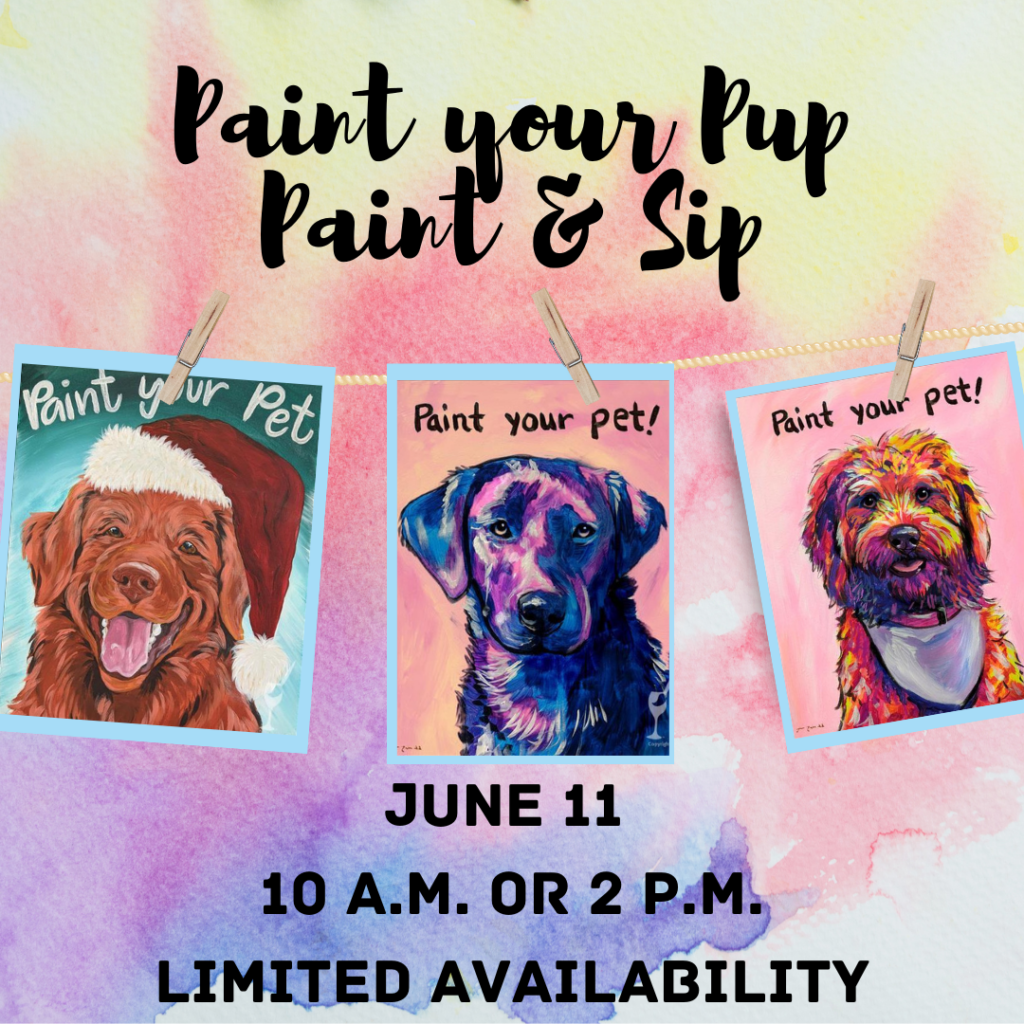 Date:
June 11, 2023

Time:
10:00 am - 5:00 pm
Add to Google Calendar
Volunteer Wheeling invites you to turn your pooch into an original work of art at Paint Your Pup Paint and Sip on Sunday, June 11 at the Wheeling Artisan Center.
Choose one of two sessions where an artist will guide you step-by-step to create a custom portrait of your pet. No experience is necessary and all materials are provided!
The first session will be held from 10 a.m. - 1 p.m., and the second from 2 - 5 p.m. Each session is limited to 25 participants. The cost is $75 per portrait.
A photo of your pet will need to be provided by Friday, June 2 so the artists can prepare your canvas. All sketches will be drawn in portrait orientation. Please keep this in mind when selecting your photo. You may only paint one pet on a canvas.
All portraits from this event will become a piece of public art at the Fitzsimmons Dog Park in East Wheeling! All completed portraits will be digitized and used as a part of a new public art installation at the dog park.
Want to join Volunteer Wheeling? Sign up for the Volunteer Wheeling newsletter to stay up-to-date on upcoming events and volunteer opportunities. https://wheelingheritage.org/volunteer/
Location:
Wheeling Artisan Center
1400 Main Street
Wheeling
Google Maps
Registration Info:
30 spots available for each session.
https://wheelingheritage.org/fidofest/