Local Dog Treat Company Wins Show of Hands
Four Wheeling businesses with hopes to expand shared their ideas with more than 200 Show of Hands attendees on Jan. 24 at the Artisan Center. The big winner was Zeb's Barky Bites, a local dog treat company that has plans to open in Centre Market.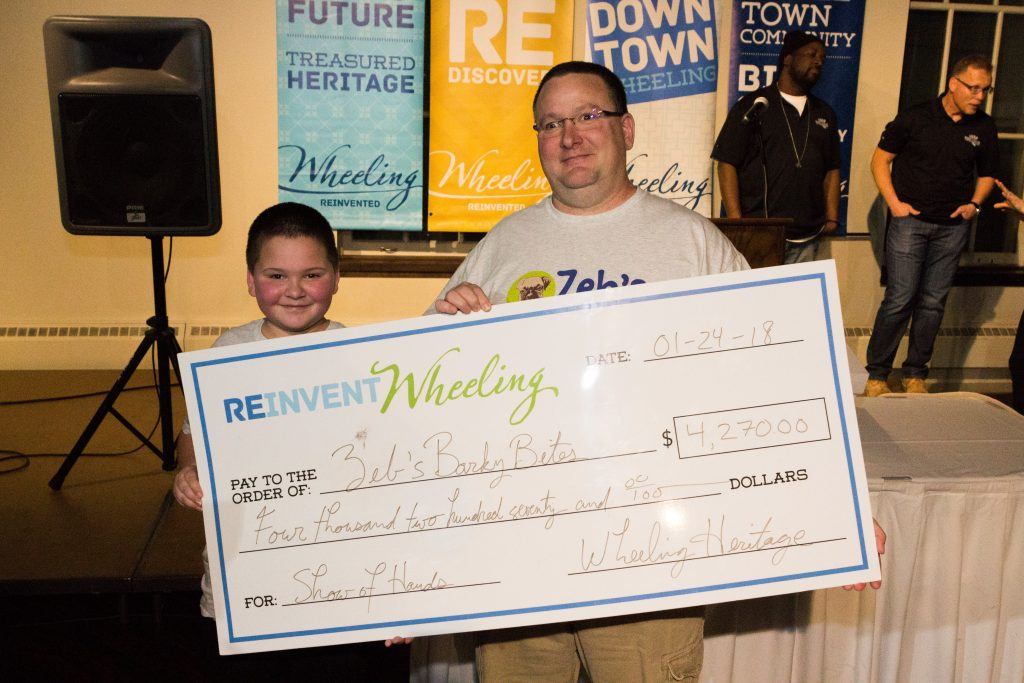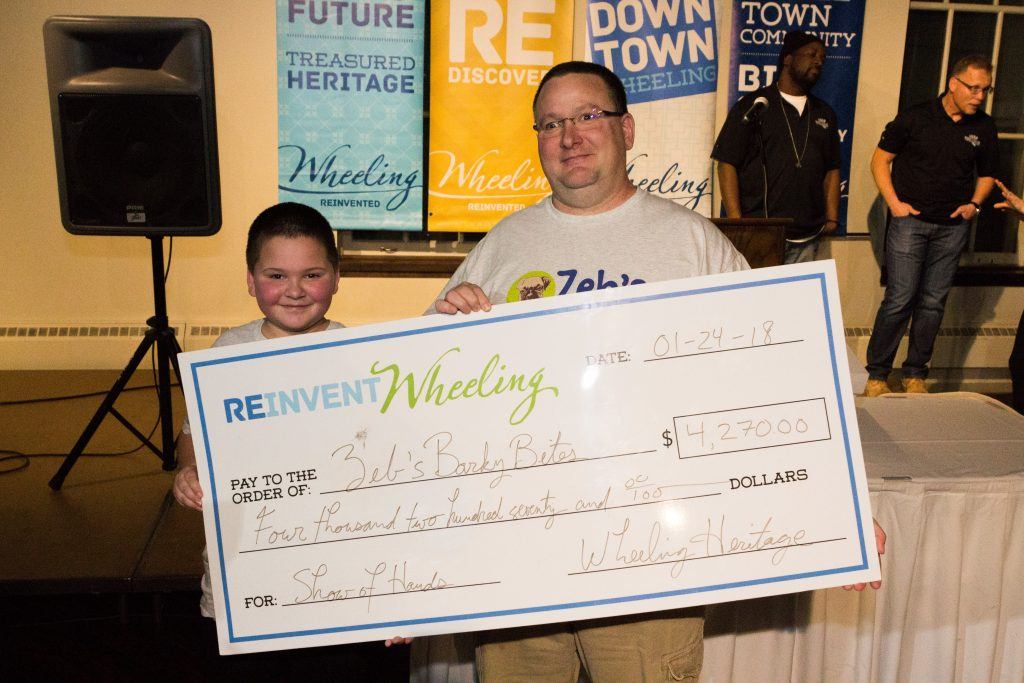 Show of Hands is a community-supported crowd funding event hosted by Wheeling Heritage. Four presenters pitch their ideas. Then, those in attendance cast a vote on the project they feel will best impact Wheeling. The winner leaves with a check to put towards that project. This event raised a total of $4,270 for the winning presentation, the largest prize in the event's history.
Zeb's Barky Bites, a business run by nine-year-old Zeb and his parents, received the most community votes and left with the cash prize.
Other presenters included:
Empress Emporium, whose owner plans to expand its product offering and relocate to 700 Main Street in North Wheeling.
Tito's Sloppy Doggs, a restaurant specializing in hot dogs, located at 1068 Market Street. The owner would like a food truck to attend festivals and visit various locations in the area.
Ziklag, a retail shop in Centre Market that sells local artists' work and needs more product shelving.
Since its creation in 2014, Show of Hands has given $36,385 winning projects. Orrick, the program's corporate sponsor, donates $1,000 for each event. The Friends of Show of Hands, which consists of community members and business owners, also contribute to each event. In 2016, Show of Hands received $4,000 from the Governor's Innovation Awards. In 2017, the program won $8,000 through the West Virginia Development Office's Main Street Awards.