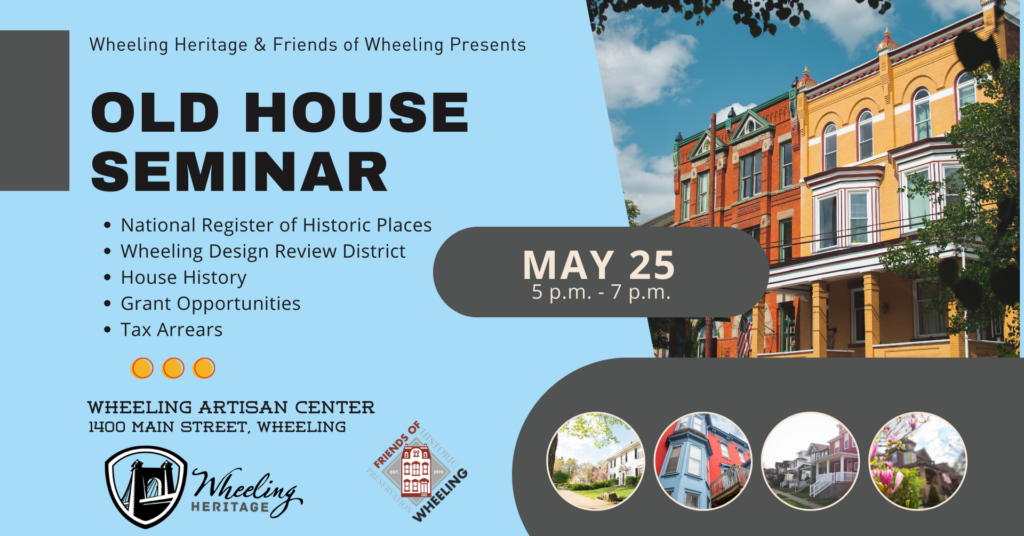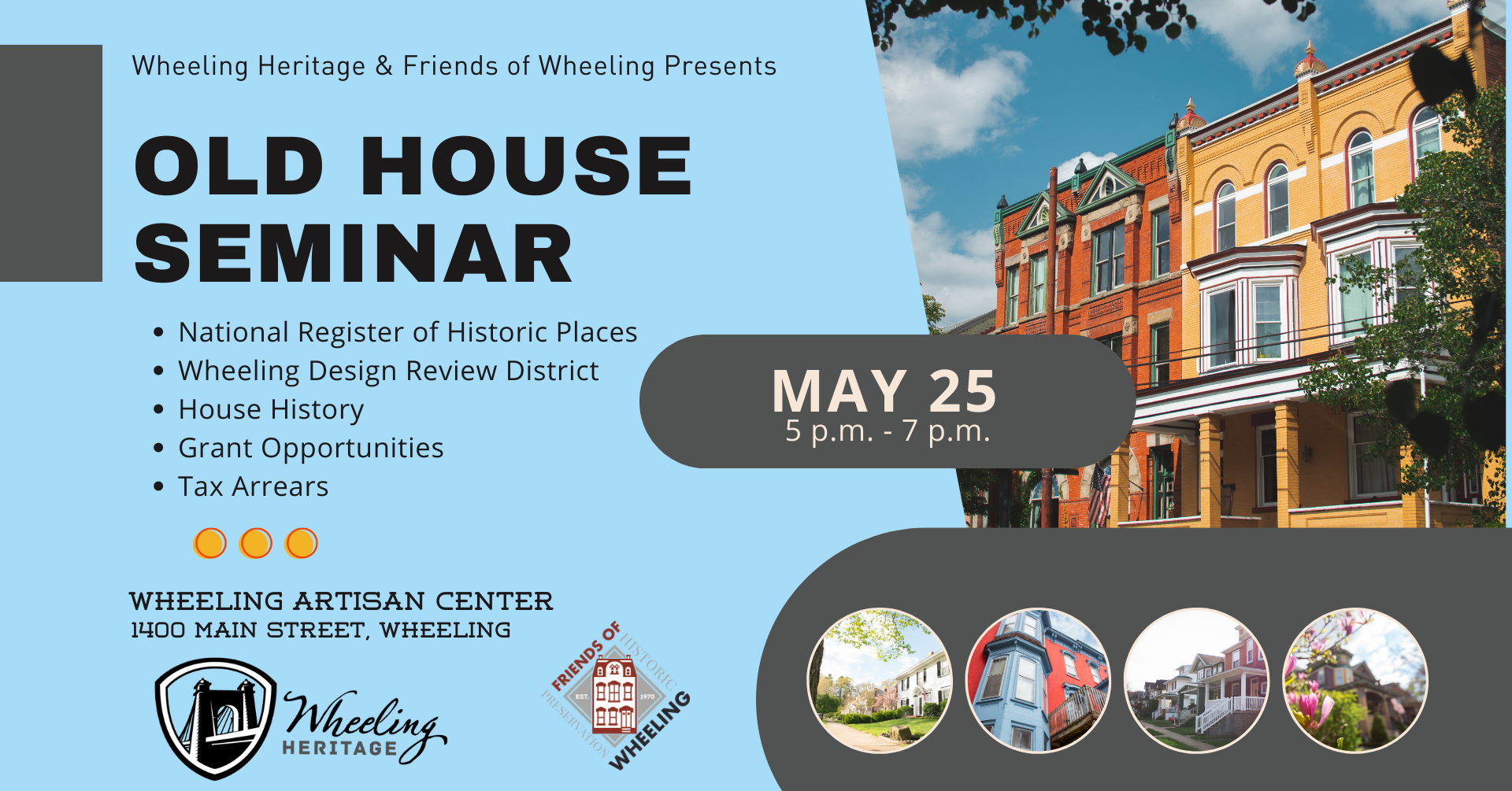 Date:
May 25, 2023

Time:
5:00 pm - 8:00 pm
Add to Google Calendar
Are you a realtor, property owner or potential property owner? Join Wheeling Heritage and Friends of Wheeling this National Preservation Month for their Old House Seminar!
This two hour seminar will provide comprehensive information on historic home ownership in Wheeling. Topics covered will include:
• Is this property on the National Register of Historic Places?
• Is this property in a Wheeling Design Review District?
• How can I find out about the history of the house?
• What grant opportunities and tax incentives are available?
• Is this property in tax arrears?
This program is free and perfect for those interested in preserving historic homes and maximizing their investment. It is also perfect for realtors who work with the many homes in Wheeling, to provide knowledge to potential buyers.
RSVP on our Facebook Event page to help with planning.
Location:
Wheeling Artisan Center
1400 Main Street
Wheeling
Google Maps
Registration Info:
Please RSVP on the Facebook event page to help with planning.
https://fb.me/e/3vekiuvoD