Attention to Detail, a North Wheeling car detailing company, was voted crowd-favorite at Wheeling Heritage's latest Show of Hands event held Sept. 26.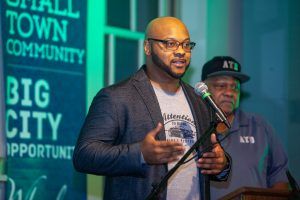 Show of Hands is a community supported, crowd-funding event that provides a platform for local small businesses, while growing community support through the crowd-funding setup. As the contestants give their proposals, they have the opportunity to engage with the community they will be serving and gain recognition among those community members.
Father and son duo Jeff Johnson Sr. and Jeff Johnson Jr. of Attention to Detail walked away with a check for $5,214 following a vote by over 300 event attendees. The car detailing company, located at 452 Main Street in North Wheeling, is looking to expand with an indoor facility. This will allow them to add services and be able to detail cars year-round. They explained that Show of Hands funding will make that expansion possible.
After the event, two anonymous attendees contributed another $1,000 to the company, bringing their total award to $6,214.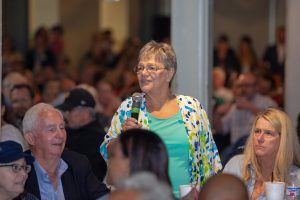 Competition included proposals from three additional up-and-coming businesses:
East Wheeling Clay Works, a pottery studio located at 747 Main Street in North Wheeling
Nail City Record, a new and used record store located on the third floor of the McClain Building at 40 12th Street
Wheeling Threads, a local Wheeling-inspired design company that currently operates online.
September's Show of Hands was the 15th in the event's history. So far, Show of Hands winners have received $48,464.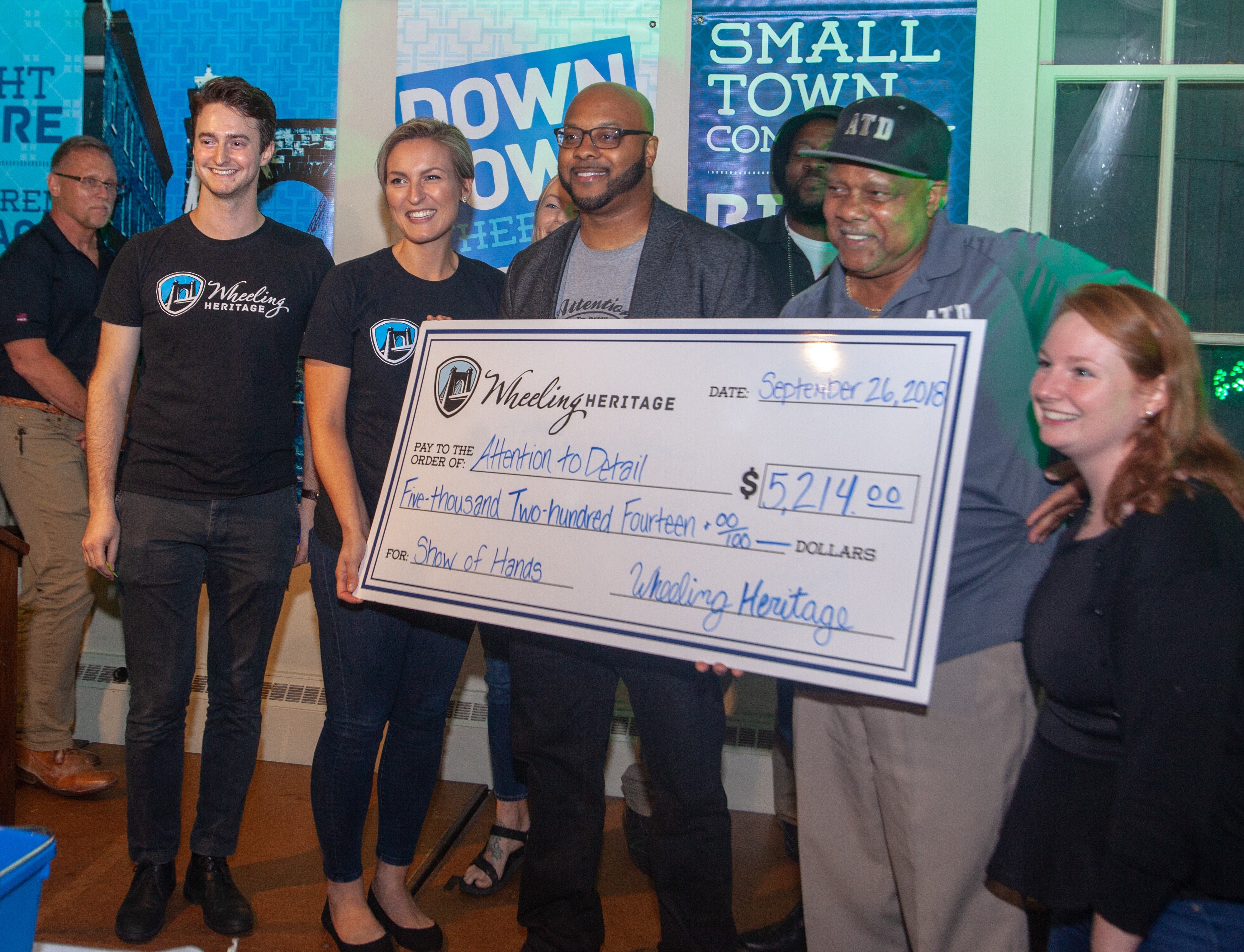 Show of Hands would not be possible without its generous sponsors. Orrick is the program's corporate sponsor. The company donates $1,000 to each Show of Hands event.
The Friends of Show of Hands sponsors include Wheeling Volkswagen & Subaru, Joseph Orthodontics, Touchstone Research Laboratory, Fuzz and Barbara LaRue, H Lawrence Jones, Ed.D., Kennen & Kennen Realtors, Warwood Armature, and two private donors. Friends of Show of Hands contribute $1,000 annually to Show of Hands.