Wheeling Celtic Celebration

Wheeling Celtic Celebration

Celebrating 25 Years of Celtic Heritage
Since 1997, the Wheeling Celtic Celebration has featured everything from music, poetry, dramatic readings, education, dance and interpretation of Celtic traditions. While this year's celebration will take place virtually, we hope you will join us on Saturday, March 6 for interesting and engaging Celtic programming. All events will be streamed from our Facebook page. To download the schedule and learn more about the traditional Celtic food being offered this year, click here.
Celtic Food To-Go
Enjoy your favorite Celtic foods at home! Order your box and pick up on March 6 from the Wheeling Artisan Center. Each box is $20 (no substitutions), and prepared by River City Restaurant.
Each box is $20 and includes:
• 1 Scotch Egg
• 1 Scoop Colcannon
• 1/2 Corned Beef Sandwich
• 1 Scone

For an extra $10, get an official Wheeling Celtic Celebration t-shirt to show off your Celtic pride.
Place your order below:
Orders for the Celtic food box are now closed.
Thank you!
Schedule of Events – March 6, 2021
12 pm: The Celtic Lads Music Performance
The Celtic Lads – Ben Nice on guitar and Art Burnside behind the accordion – teamed up over 12 years ago to play classic Irish-American pub music on St. Patrick's day. The duo has performed every year since to share their love of Irish music with the community. They are excited to be bringing their love of music this year for the first time to the Wheeling Celtic Celebration. 
1 pm: Cooking Demonstration with the Vagabond Chef
Matt Welsch, owner of the Vagabond Kitchen, will show you how to make Paddy's Irish Stew at home! Download the shopping list to cook along with us.
2 pm: Gallowglass Music Performance
Gallowglass was formed in 2000 by musicians Michael Petersen and Patrick Coughlan. The group has performed at many area venues over the years, including the annual Wheeling Celtic Celebration, the Fort Henry Days festival, Robert Burns Scottish Supper events, as well as various other parties and functions. 
The name, "Gallowglass", is from the Irish Gaelic, "Gall Óglach", which refers to a class of warriors in medieval Irish history.
3 pm: Children's Storytime
Join us for a special children's storytime, where we'll read a Celtic tale that the whole family can enjoy.
4 pm: Irish Traditions with Sean Duffy
Sean Duffy of the Ohio County Public Library will lead a discussion about Irish customs and traditions.
5 pm: MacDonald Pipe Band of Pittsburgh Music Performance
The Macdonald Pipe Band of Pittsburgh was founded by members of the Carnegie Tech University Pipe Band in 1966 when this student organization under the direction of Lou Davidson decided to reform the band outside of the University community.
In 1994, 2000 and 2006, the band toured Scotland, performing for clan dignitaries and competing at several Highland Games, including the World Pipe Band Championships.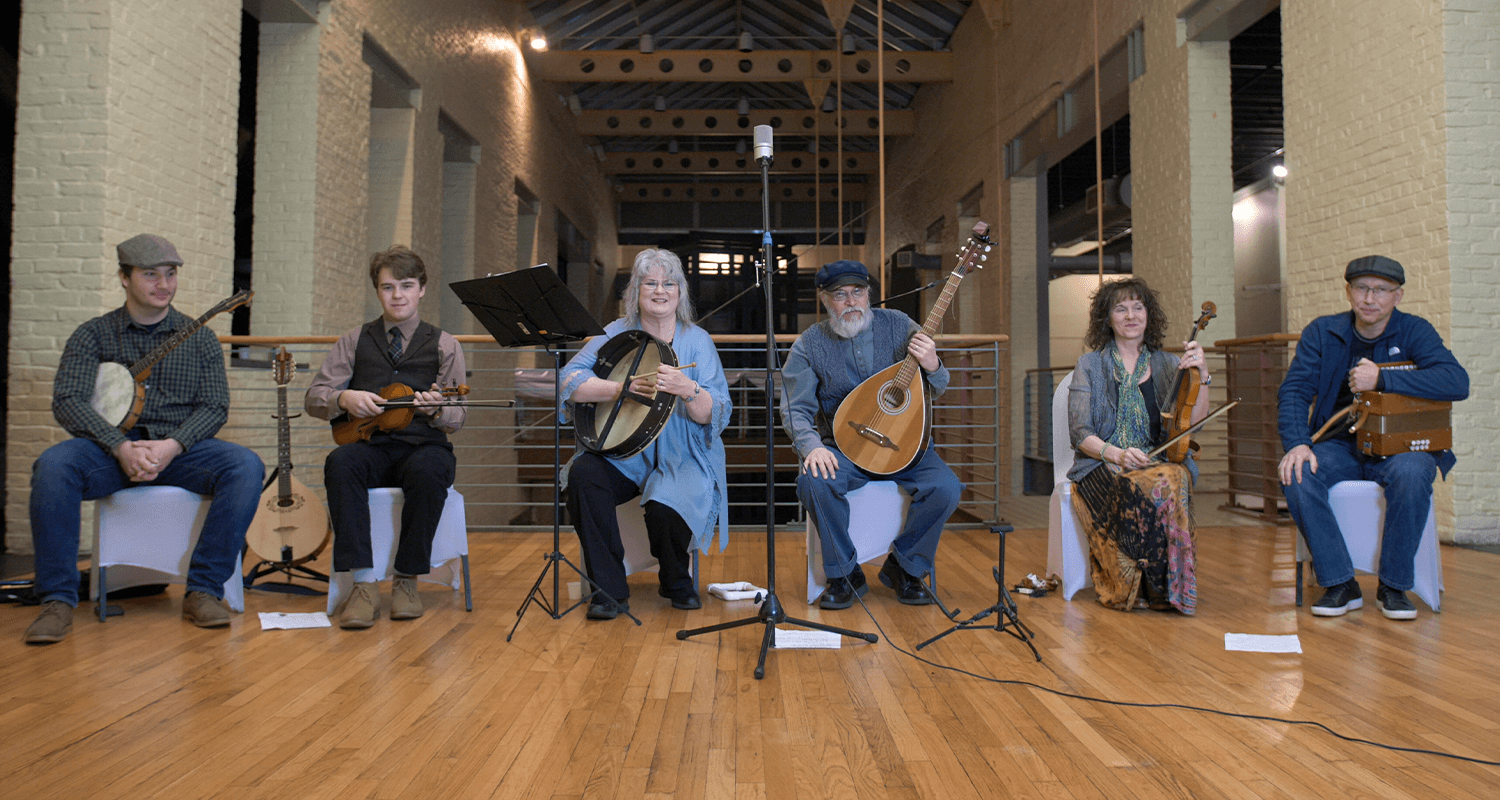 Celtic Marketplace
Browse through handmade items that celebrate Celtic heritage.