Wheeling Artisan Center Shop
We are Wheeling's premier gift shop: A specialty gift shop featuring unique, handmade creations from local artisans.
The Wheeling Artisan Center Shop has showcased local artisans for over two decades. Our specialty gift shop features unique, handmade gifts for all occasions. Handpicked by our shop curator, we focus on selling West Virginia, Appalachian, and US products. With a large collection of glassware, artwork, pottery, books, and food products, you will find special gifts for birthdays, holidays, house-warmings, and hosts.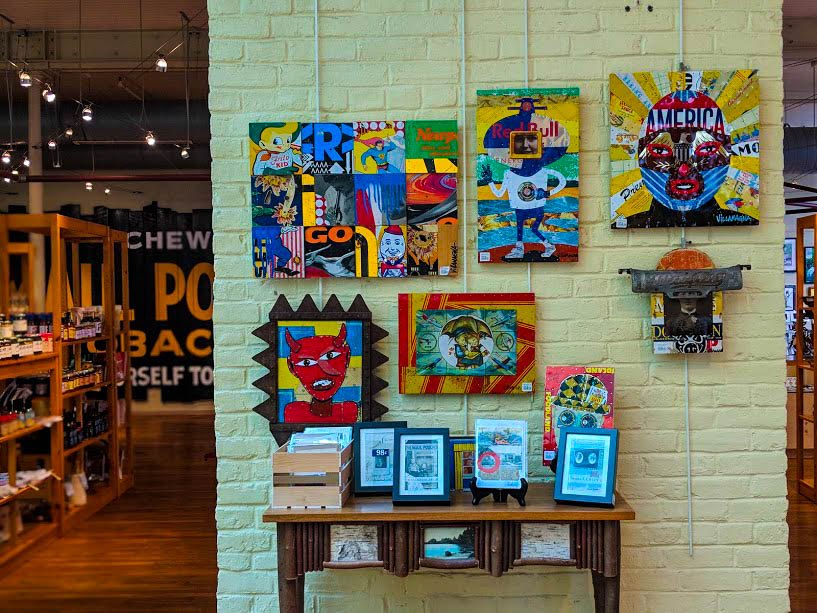 Visit Us
If you are interested in selling your work at the Wheeling Artisan Center Shop, please email cvillamagna@wheelingheritage.org with the following information:
Your name and business name
Your contact information (email, phone number)
A brief description of your work
Your wholesale pricing
Photos of your work, or a link to your website
Shop hours:
Monday: Closed
Tuesday: 11 a.m. – 5 p.m.
Wednesday: 11 a.m. – 5 p.m.
Thursday: 11 a.m. – 5 p.m.
Friday: 11 a.m. – 5 p.m.
Saturday: 11 a.m. – 5 p.m.
Sunday: Closed