Diversity Squares
Celebrating Diversity Through Art
Wheeling Heritage facilitated a community art project focusing on diversity. Over 200 canvases were collected to create a "quilt" that celebrates diversity and self-expression. The six-by-six-foot "quilt" was displayed in the entrance of the Wheeling Artisan Center.
The project began in August 2020 by inviting community members to pick up blank canvases from multiple spots around the community. Participants were then prompted to express what diversity means to them, or how it makes them feel, or how it gives them hope by decorating their canvas.
In addition to submissions from individual community members, students from Wheeling Country Day School worked as a group to design and submit canvases for the project, using it as an opportunity to engage in conversations about diversity through art. The Wheeling YWCA also contributed canvases as a group.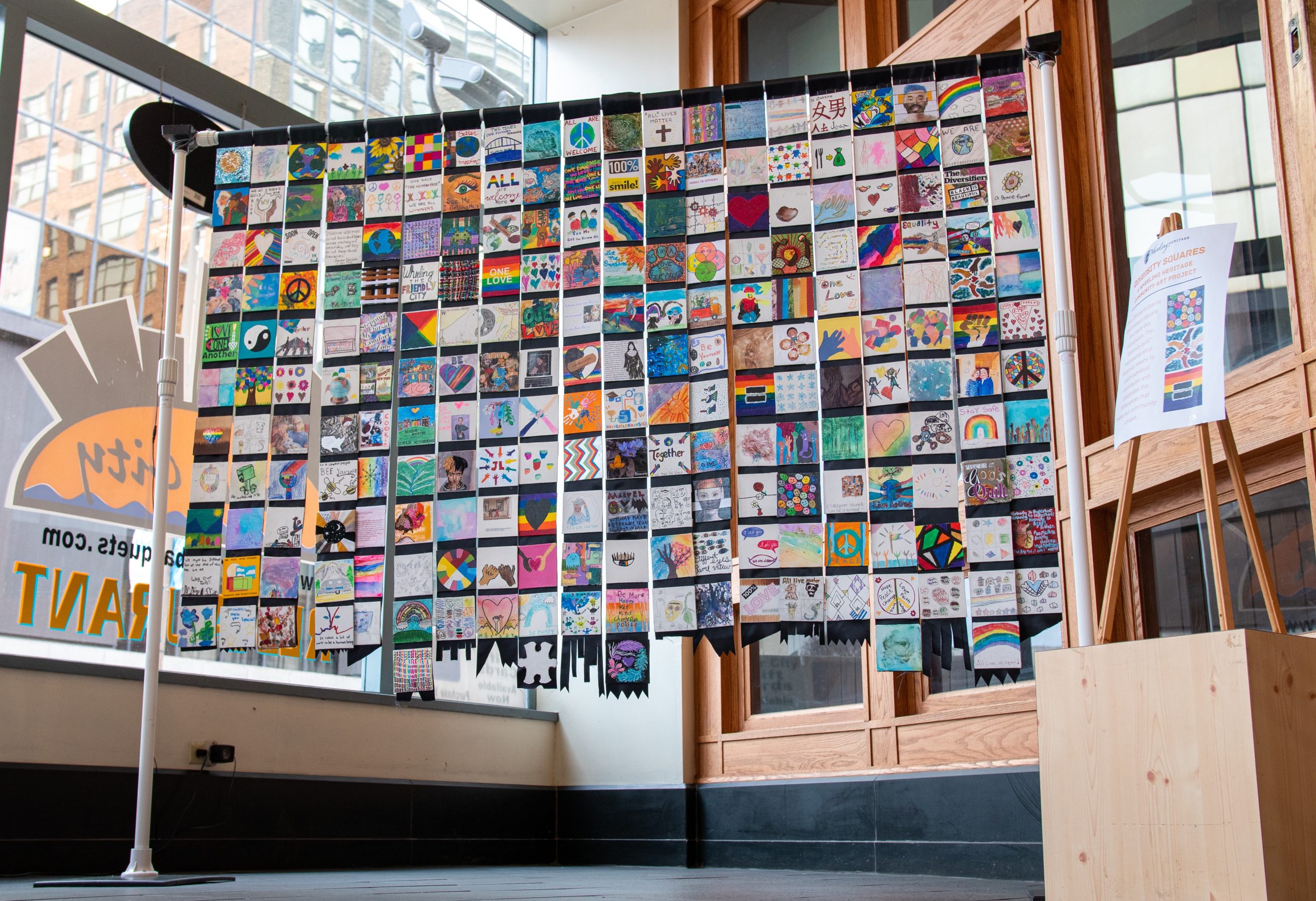 Quilts have long been used to tell stories and capture the cultural history of a particular time and place. This project serves as a visual representation of the different ways our community recognizes, understands and values diversity.
Browse through our collection and reflect on your own identity. How does culture impact your identity? How is your identity different from others around you? How is it similar? What do we gain by hearing more diverse voices? How do we create space to hear those voices more often in our community?