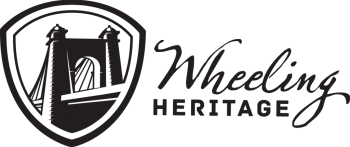 The Art of Giving
An online art auction to support Wheeling Heritage and local artists.
Join us for Wheeling Heritage's first online art auction. Your support will help us raise funds that are needed for Wheeling Heritage to continue its mission of being a catalyst for the revitalization of Wheeling, while also supporting our talented, local artists and makers.
The auction will run from 12 pm EST on Friday, Dec. 4 until 8 pm on Monday, Dec. 7. Access to the online auction is free of cost.
We are featuring works by local artists, many of whom will receive a 50 percent commission from their sales. 

Please see the Frequently Asked Questions at the bottom of this page for more information about the auction. If you have any further questions, contact us and we will respond as soon as possible.

If you are an artist interested in participating in this event, click here to submit an application by Nov. 27.
SUPPORT WHEELING HERITAGE AND THE REVITALIZATION OF WHEELING
FAQ
How do I access the auction?
Everyone will be able to access the auction through this page when bidding begins at 12 p.m. on Dec. 4. If you are an Advanced Ticket Holder, you can view the auction items through a link that you received via email on or before Dec. 1.
When does bidding start and end?
Bidding will start at 12 p.m. on Friday, Dec. 4. Bidding will end at 8 p.m. on Monday, Dec. 7.
If I win an item, how and when can I get it?
The winning bidder is responsible for paying shipping costs. The artist will determine the shipping cost based on the winner's location and will request payment from the winner prior to shipping. The winning bidder will be connected to the artist after the auction has ended. 
Who can I contact if I have questions or issues with the auction website?
For questions, please contact Alex Panas at apanas@wheelingheritage.org.