Discover Wheeling's Public Art Collection
Exploring Wheeling's public art scene just got easier with our digital public art map. Art is one of the vital elements for showcasing Wheeling's identity and history, and we're proud to have so many public pieces of art on display throughout our community.
The Wheeling Public Art Trail features more than 70 works of art created by talented artists from near and far. This map is just a starting point to encourage you to put on your walking shoes, hop on your bike, and explore the hidden spaces of Wheeling. Download our Public Art Walking Tour to start your adventure in Downtown Wheeling.
More existing murals are currently being inventoried and will continue to be added to this map. If you know of artwork that should be included, fill at the form below or contact us at info@wheelingheritage.org to let us know!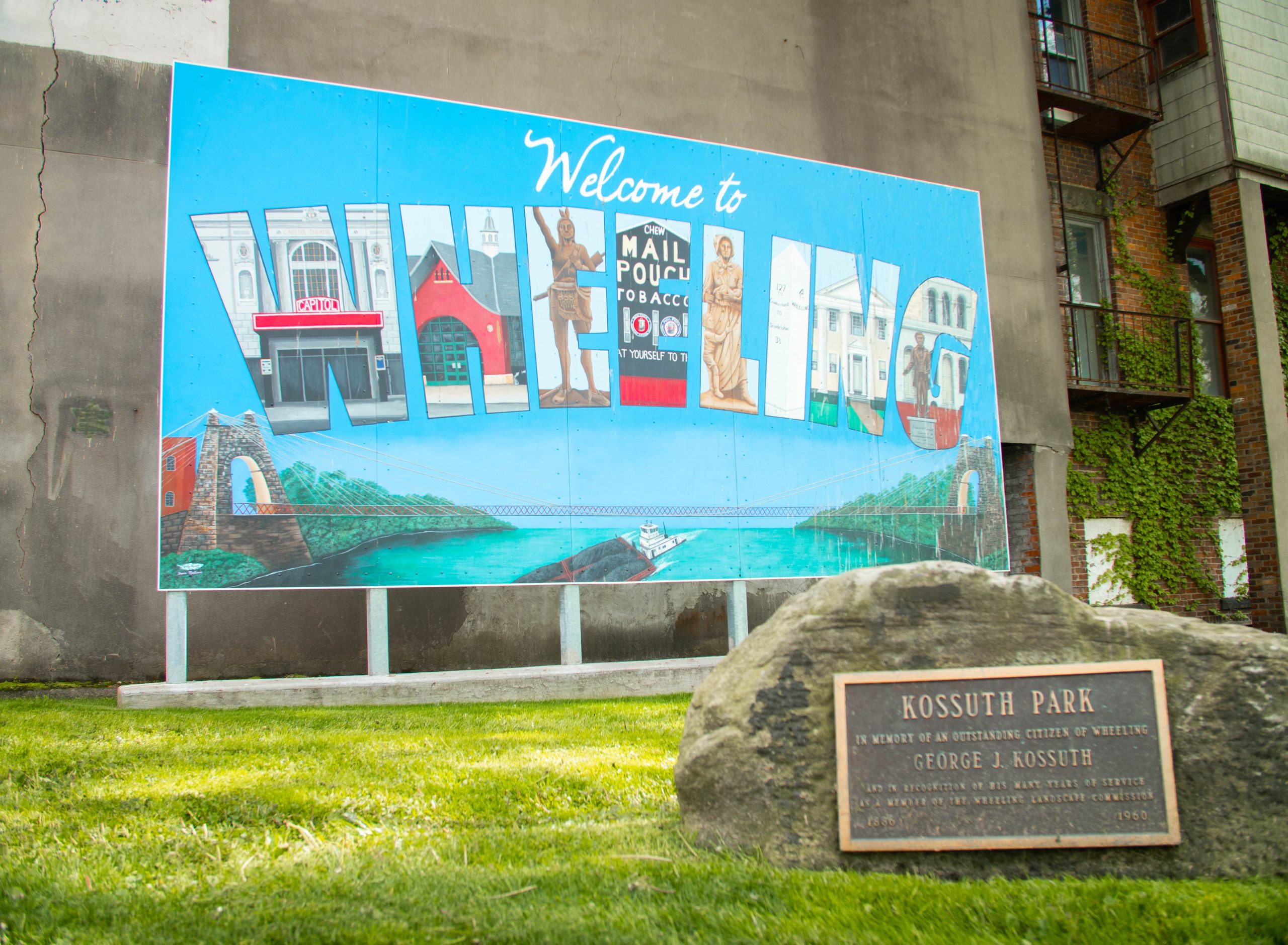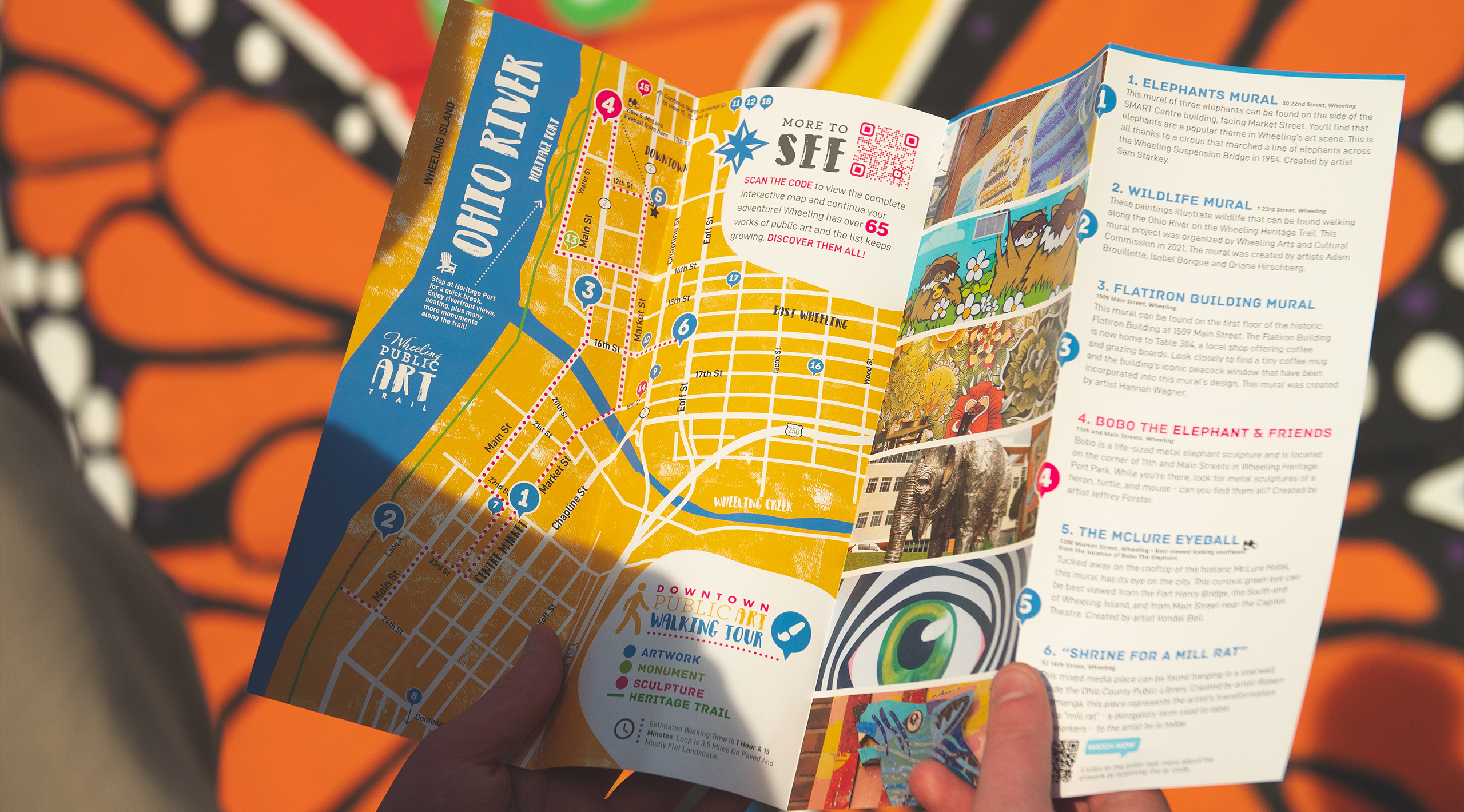 Downtown Walking Tour
Explore public art in downtown Wheeling by downloading our brochure. This walking tour is a great way to see popular spots as well as hidden treasures throughout the Friendly City.
Wildlife Mural
These paintings illustrate wildlife that can be found walking along the Ohio River on the Wheeling Heritage Trail. This mural project was organized by Wheeling Arts and Cultural Commission in 2021. The mural was created by artists Adam Brouillette, Isabel Bongue and Oriana Hirschberg.
Contact Us
Is our map missing something? Let us know if you've seen a piece of public art that should be added to the map by filling out the form below or emailing us at info@wheelingheritage.org.