Wheeling Heritage's partnership grant program provides funding to projects that align with our mission of being a catalyst for the revitalization of Wheeling through historic preservation, community development and the arts.
The partnership grant program is designed to be accessible, inclusive and welcoming to support innovative, community-driven activities that enhance Wheeling. To apply for a grant, the project must focus on the Wheeling Heritage Area (the city limits of Wheeling). Preference will be given to projects that interpret one of Wheeling's Themes of History and Development.
Proposals are reviewed by an ad-hoc committee that evaluates applications to ensure they are in compliance with grant guidelines and determines whether or not the project will receive funding through the partnership grant program. 
Wheeling Heritage grants will fund up to 75% of direct project costs. The applicant can provide its matching share either in dollars or in-kind services.
Wheeling Heritage offers five types of partnership grants: Education & Interpretation, Small Business Development, Artist, Recreation, and Fairs & Festivals. Learn more about the partnership grants we offer and the application process in the sections below.
What types of grants are available?
Wheeling Heritage offers five types of grants in an effort to continue our mission to lead community efforts to recognize, communicate and preserve Wheeling's heritage.
Education & Interpretation Grant
Education and interpretation grants for up to $1,000 provide funding for projects that support the heritage area, interpret its historic importance, and provide long-term benefits to the community. Applicants seeking this grant should be able to clearly demonstrate how their project enhances the community's understanding of Wheeling's rich history through relevant engaging events and programs.
Preference will be given to projects that interpret one of Wheeling's Themes of History and Development.
The Friends of Wheeling is West Virginia's oldest historic preservation organization. The group often hosts special events that celebrate Wheeling's architectural and cultural heritage. In 2023, The Friends of Wheeling were awarded an education and interpretation grant to support a historical tour of Greenwood Cemetery. This event features costumed characters who portray some of Wheeling's most illustrious citizens who are interred at the cemetery and highlight their important contributions to our city.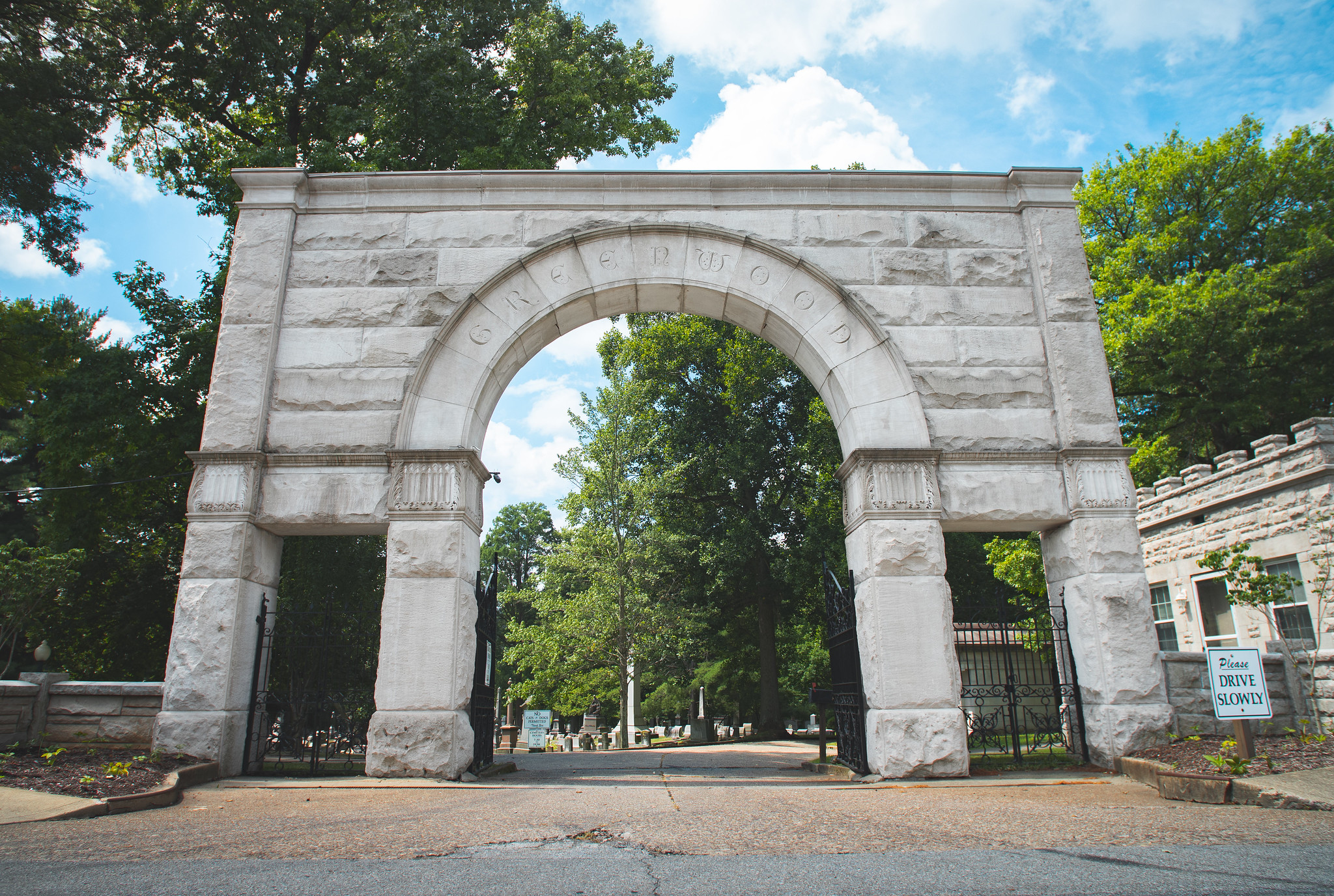 Small Business Development Grant
Small business development grants for up to $1,000 are open to organizations or small businesses for projects that contribute to Wheeling's economic vitality. Eligible projects include building improvements that are necessary for operation, equipment and signage, branding and website design, and more. Preference will be given to applicants located in the downtown historic district.
Patricia Smith, owner of Shea Rose Soapery, began making her own soap and body products in 2020 during the COVID-19 pandemic. Her hobby quickly grew into a business when she opened a storefront located at 1207 Market Street in Downtown Wheeling. As a one-woman operation, Wheeling Heritage's small business development grant helped Patricia purchase additional equipment to more efficiently produce her products, allowing her more time to develop other areas of her business.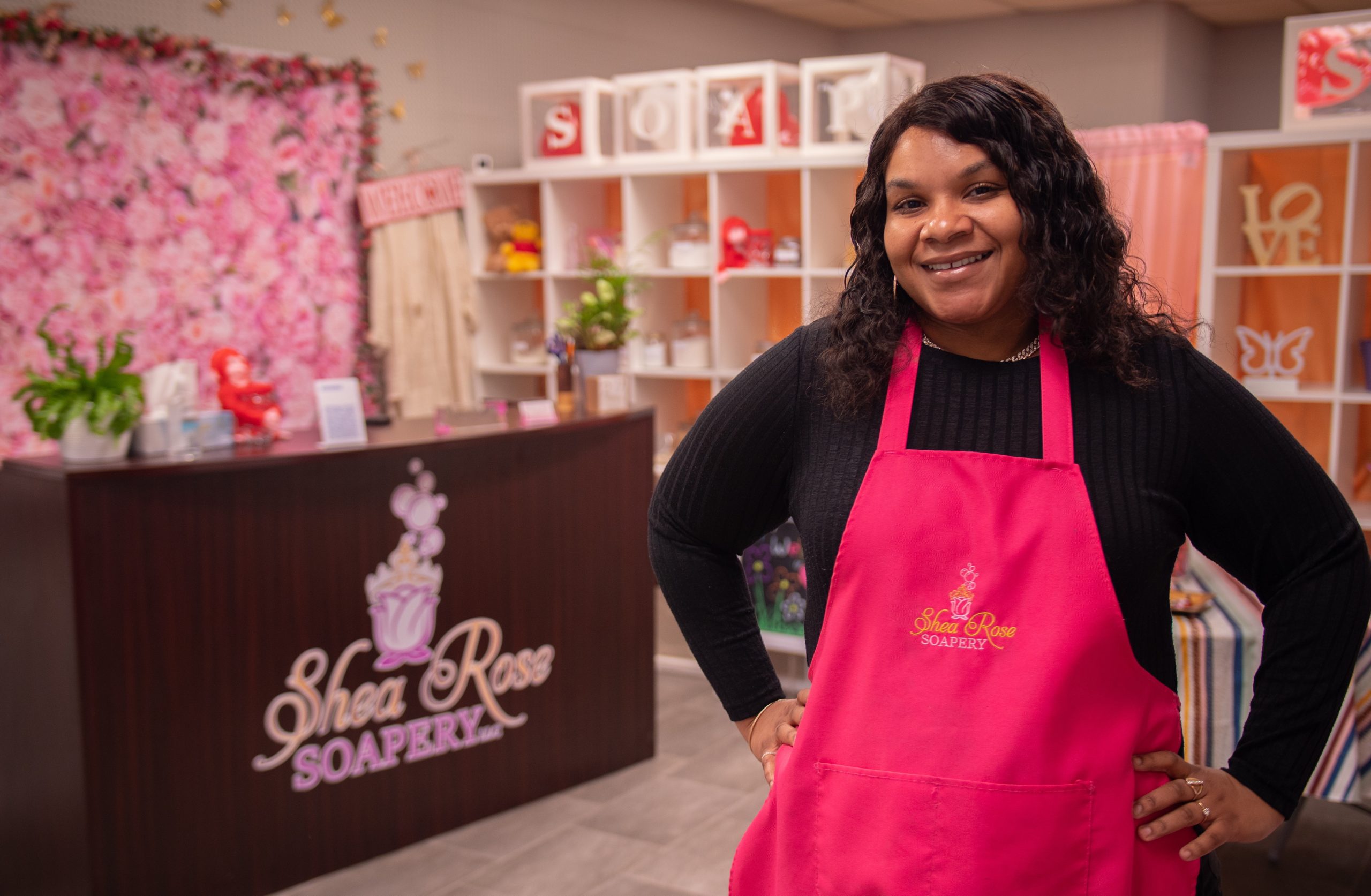 Artist Grant
We believe that the arts are essential to the vitality of our community. We are passionate about supporting artists in creating and recognize that there is a need for support. Wheeling Heritage's artist grants provide up to $1,000 to help fund specific projects, including supplies, recordings, studio time, exhibits, performances, project-related expenses, as well as attendance and travel to workshops and seminars. Applicants must live in or be advancing the heritage area through the project.
The Wheeling Arts and Cultural Commission, a past recipient of this grant, initiated a trail mural project that illustrates the types of wildlife that can be found while in and around the river by people using the trail. The mural was designed by Adam Brouillette, Oriana Hirschberg, and Isabel Bongue. Wheeling Heritage's artist grant provided additional funding so that the mural could extend the entire length of the building.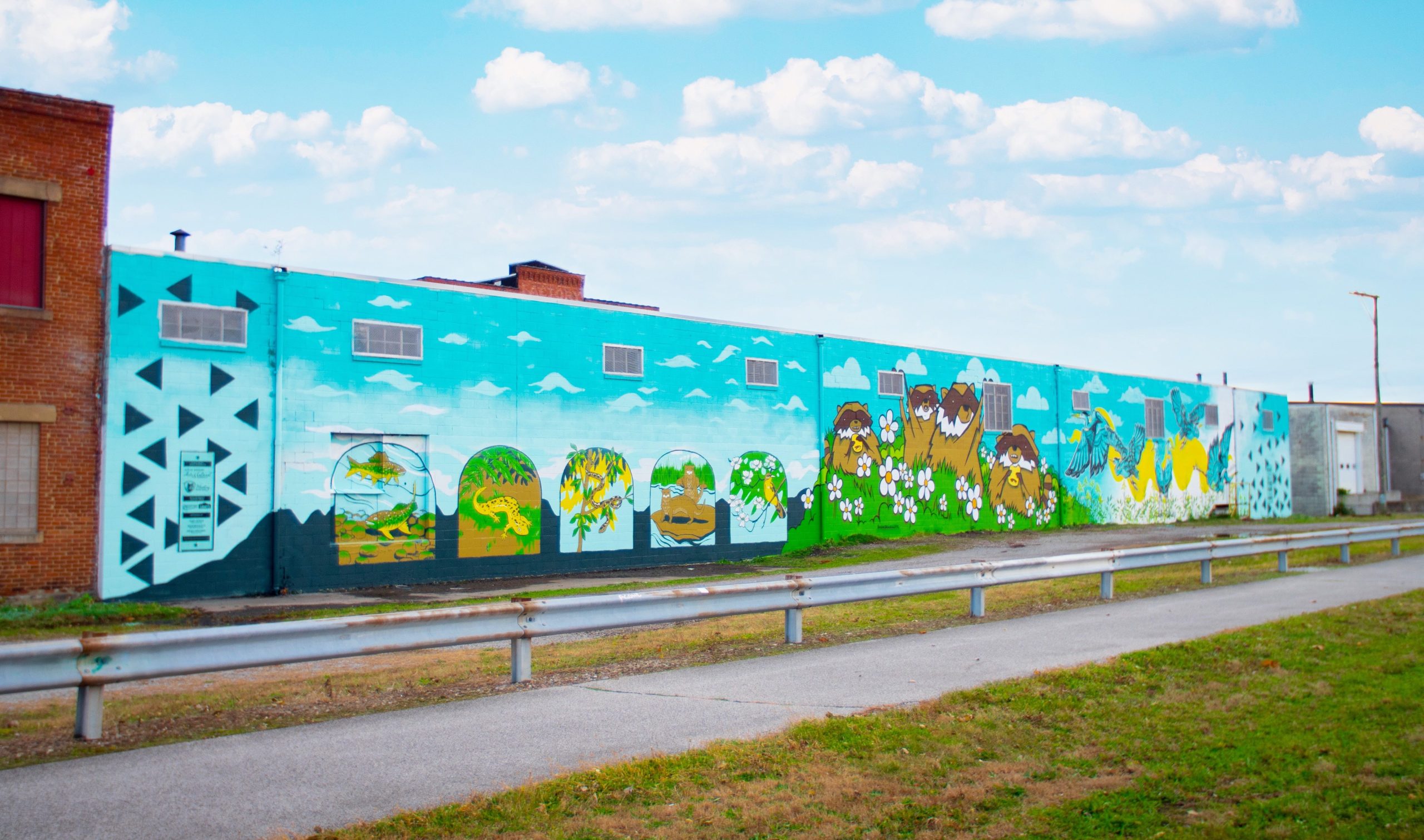 Recreation Grant
Recreation grants will be available for up to $1,000 to projects or programs that enhance or encourage recreation in the heritage area, with priority given to projects that take place on the trail system. Projects utilizing city parks and trails should demonstrate a project plan that includes free and open access to these sites.
When Elizabeth and Robert Strong relocated their business, the SMART Center, to Downtown Wheeling they had a vision of hosting public astronomical events that people of all ages could enjoy. The Moon River StarWatch series has since become a monthly local destination for outdoor family recreation. Wheeling Heritage's recreation grant provided funding to purchase new equipment so that the Strongs could safely transport their telescopes from their shop on Main Street to the Wheeling Heritage Port where they host these events.
Fairs & Festivals Grant
Fairs and festivals grants up to $1,000 are available for events that take place within the heritage area and advance Wheeling's culture and history. Fairs and festivals can be organized as community-based celebrations or large-scale events tailored for special interests.
In 2023, The Friendlier City Project hosted its inaugural Pride on the Plaza festival to celebrate LGBTQ+ history and culture in Wheeling. The event included a vendor marketplace, local music artists and DJs, live art demonstrations, and a wide range of queer-based alliance groups. The Wheeling Heritage fairs and festivals grant provided startup funds to support the successful launch of this new festival in Wheeling.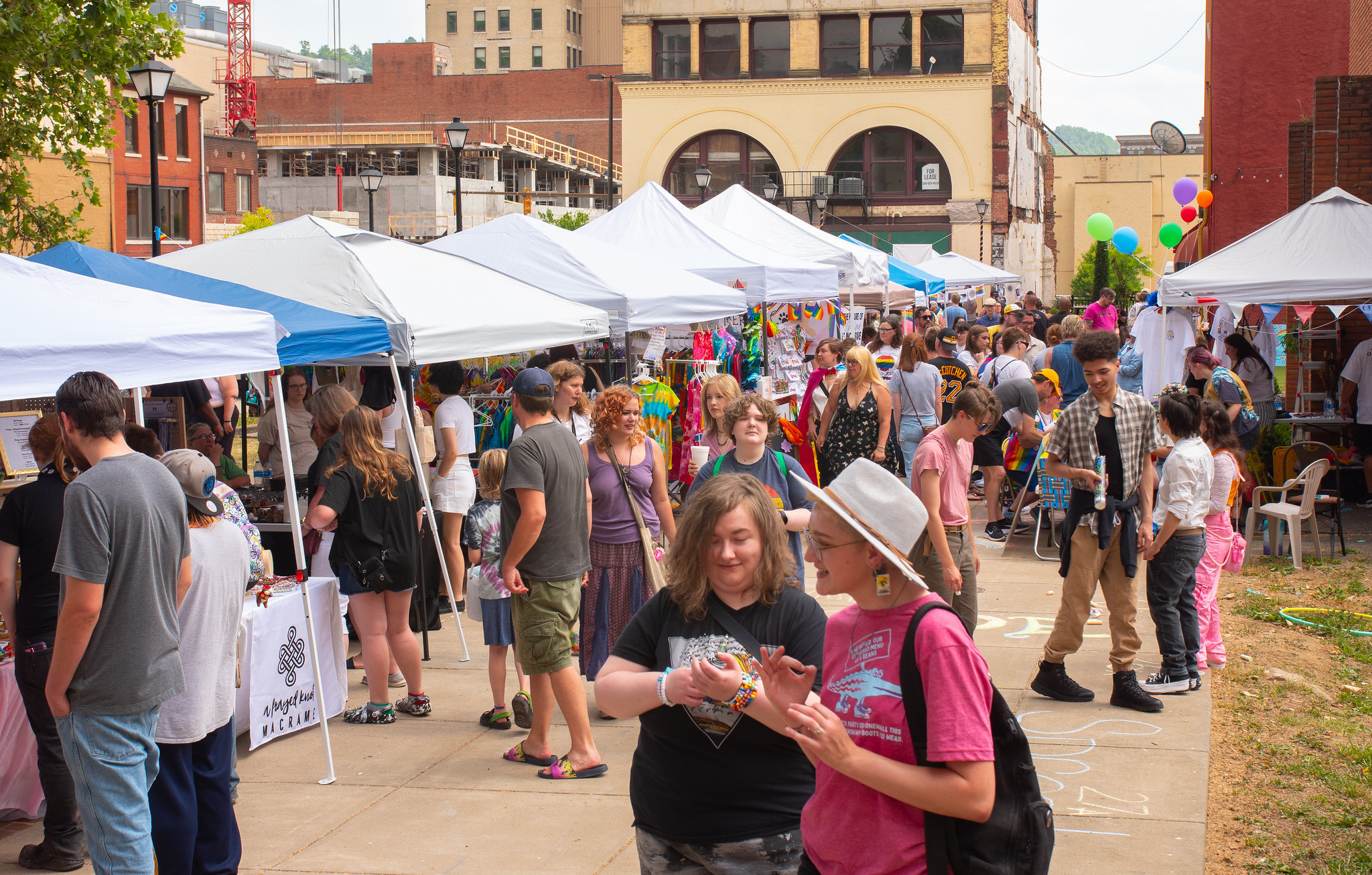 Partnership Grant Cycles and Deadlines
Applicants are encouraged to contact Wheeling Heritage staff to discuss their project idea and verify funding availability prior to submitting an application.

Email: info@wheelingheritage.org

Phone: 304-232-3087

Please download and complete the attached budget worksheet prior to submitting your application.
Who can apply?
Individuals, community and neighborhood groups, local institutions, public entities and private enterprises can apply for grants. Joint ventures and private/public partnerships are encouraged. Applicants need not have nonprofit status. However, applicants must demonstrate that they have the capacity to administer responsibly and account for funds. Applicants may receive up to $1,000.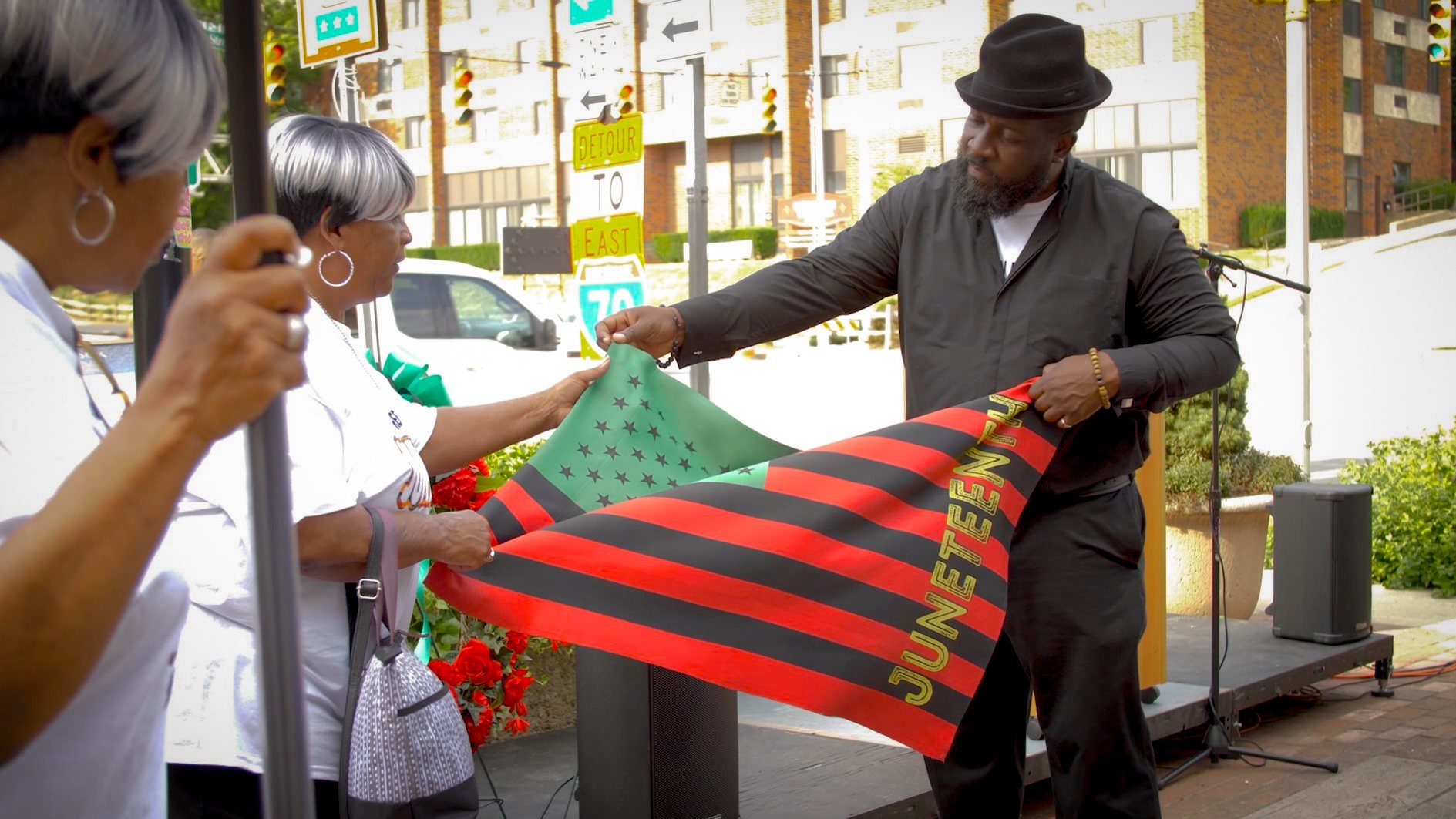 Partnership Grant Application