As the birthplace of West Virginia and an early industrial hub along the Ohio River, Wheeling holds a unique place in American history. Its designation by Congress as a National Heritage Area provides an effective way to tell the stories of its rich cultural past and to conserve its natural and historic resources.
In 2016, Reinvent Wheeling, the city's Main Street program, merged with Wheeling Heritage. As a Main Street West Virginia Community, Wheeling Heritage added programs the focus on business development, city planning and public art. Since our inception in 1994 as a 501(c)(3) organization, Wheeling Heritage has leveraged funding and expertise to play an integral role in shaping the city's redevelopment.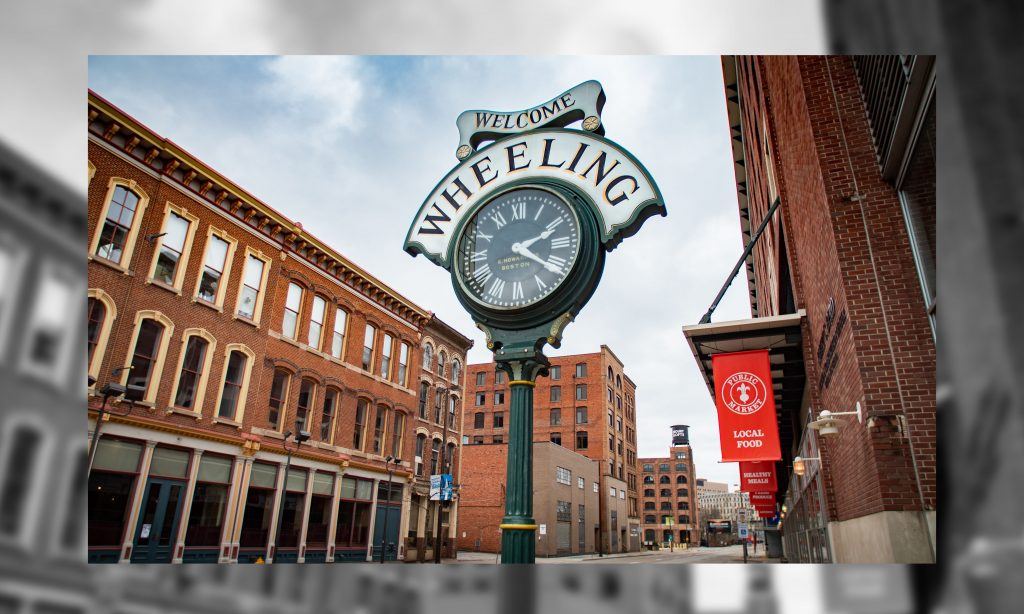 Our mission is to be a catalyst for the revitalization of Wheeling. We will accomplish our mission by:
Recognizing, communicating, and preserving Wheeling's heritage
Actively collaborating with others, including through public/private partnerships
Focusing investments in downtown and the riverfront area
Engaging the citizens of Wheeling in our projects, programs and activities, to the benefit of all
Wheeling's economic future is enhanced by providing new employment opportunities and economic revitalization through preservation and utilization of the Wheeling National Heritage Area's natural setting and historic resources.
We support the preservation and development of historic districts and public spaces. We encourage public and private entities in Wheeling to appreciate and value historic resources within the community, and we assist others to achieve appropriate preservation and reuse.
Art can instill pride in the community, engage citizens and visitors, and interweave heritage into the utilization of public space. Wheeling Heritage hosts artist exhibitions in the Artisan Center gallery. At our retail shop on the second floor of the Artisan Center, we provide the opportunity for local and regional artists to showcase their work.
We focus our work on the downtown and riverfront areas. Through Show of Hands and CO.STARTERS, we are assisting entrepreneurs, helping them expand or open a downtown storefront. We execute various projects that improve our downtown and make it a more vibrant place to live, work and play.
We create projects and partnerships that lead to real development in Wheeling, like Orrick and the Capitol Theatre. Our Partnership Grants engage our community and empower other organizations, leading to a more revitalized city.
From 2014-2016, Wheeling National Heritage Area has generated $86.6 million in economic impact, supported 1,109 jobs, and generated $6.4 million in tax revenue.
We do this by providing and facilitating grants and capital funding to support projects that restore historic buildings, investing in our community, and ensuring cultural and historical programming promotes the heritage of the Wheeling region.